Total curfew cripples normal life in Manipur
The Manipur government imposed 10-day total curfew in all districts as the COVID-19 second wave in the state remains unabated.
---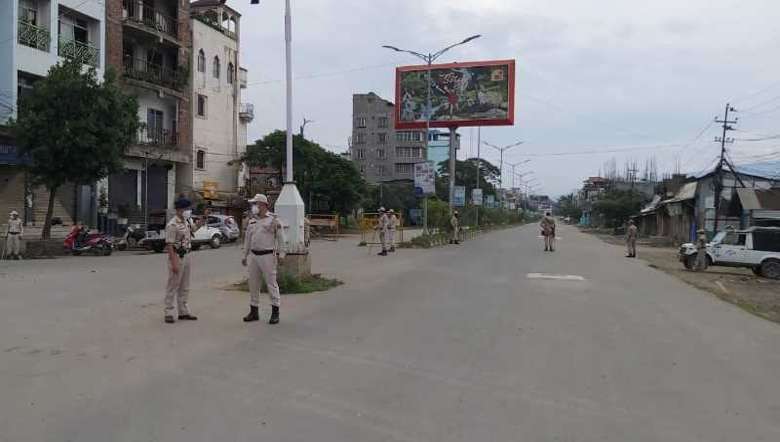 Imphal, Manipur (Photo: IFP)
---
The first day of the 10-day total curfew imposed in Manipur in the effort to contain the unabated second wave of the COVID-19 pandemic in the state passed off peacefully amid tight security Sunday.
The state witnessed peaceful response as all establishments and markets remained closed and normal life was brought to a grinding halt. The streets wore a deserted look as vehicles stayed off the roads and except for a few chemists, all shops remained closed.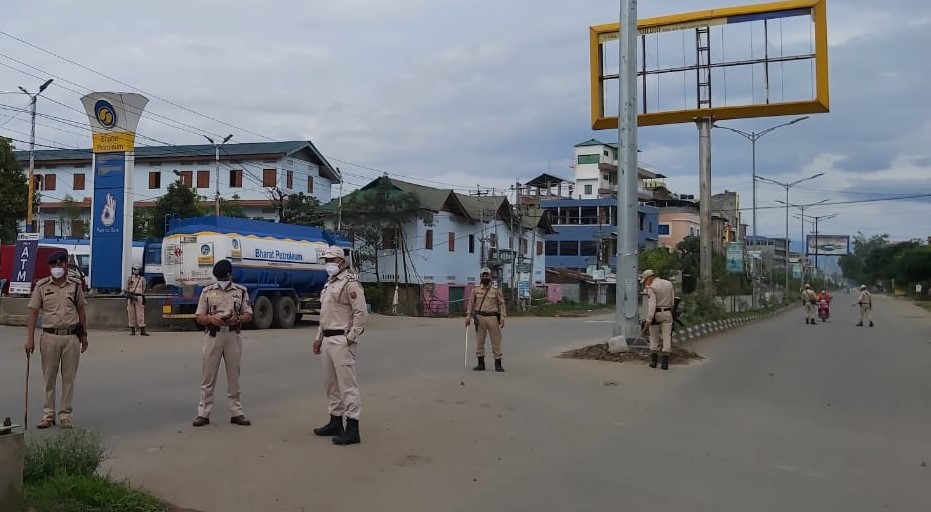 (Police personnel ensure strict curfew in Imphal West_IFP)
Intensified restrictions were imposed in Imphal city. However, it was relaxed for four hours between 7am and 10 am to enable people to buy essential commodities.
In a bid to lend encouragement to police personnel on duty amid the surge in the Covid-19 spread, SP Imphal West distributed face masks, drinking water and sanitizers to the police officials and personnel deployed to enforce the curfew effectively.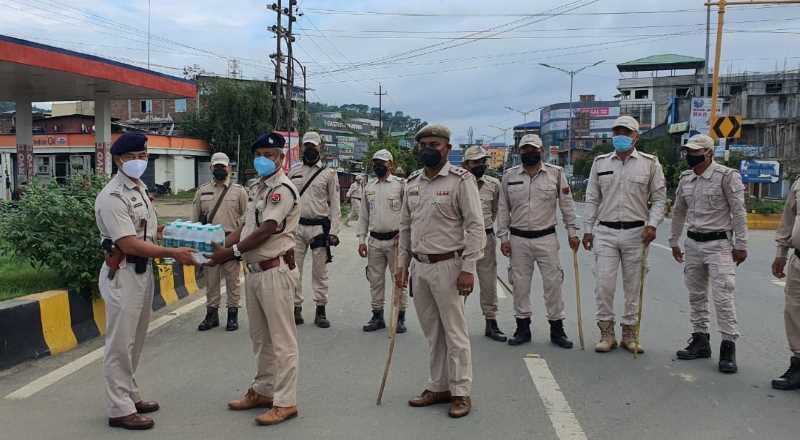 (Imphal West | PHOTO: IFP Image)
Several police barricades along with security and state forces were seen at Keishampat junction, Kwakeithel junction, Nagamapal road, Singjamei crossing near supermarket, North AOC, Khurai Lamlong and others.
Police personnel and security forces detained curfew violators at various parts of the city, including Palace compound.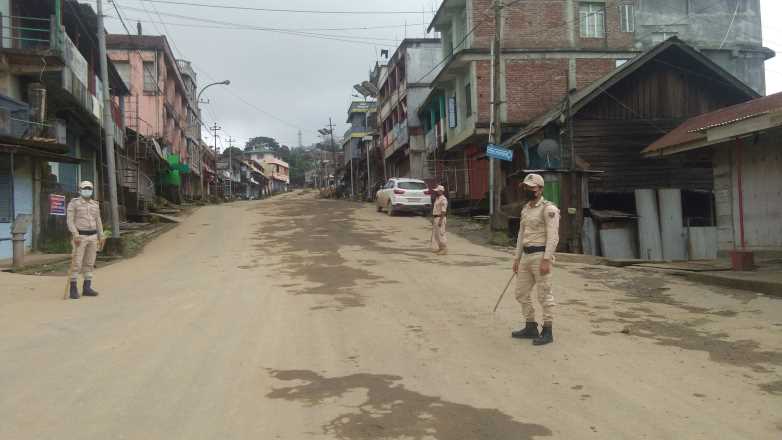 Curfew in Tamenglong (PHOTO: IFP)
Curfew was imposed in all district following an order of the chairman of the State Executive Committee of the Disaster Management Authority. Police personnel on duty ensured strict enforcement of curfew in all the districts, including the hill areas such as Churachandpur, Ukhrul, Tamenglong, Noney, Moreh and Senapati.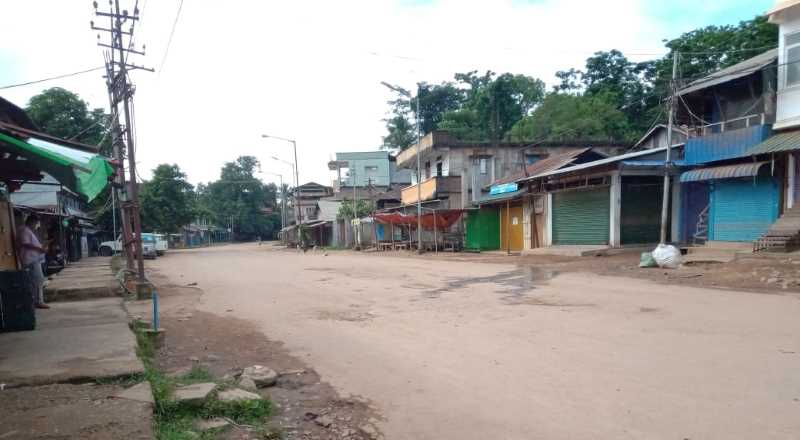 Curfew in Moreh (PHOTO: IFP)
Moreover, the day being a Sunday, the curfew was seen as effective as all establishments remained closed, sources said. Police on duty in Churachandpur said the situation, perhaps, would be different tomorrow.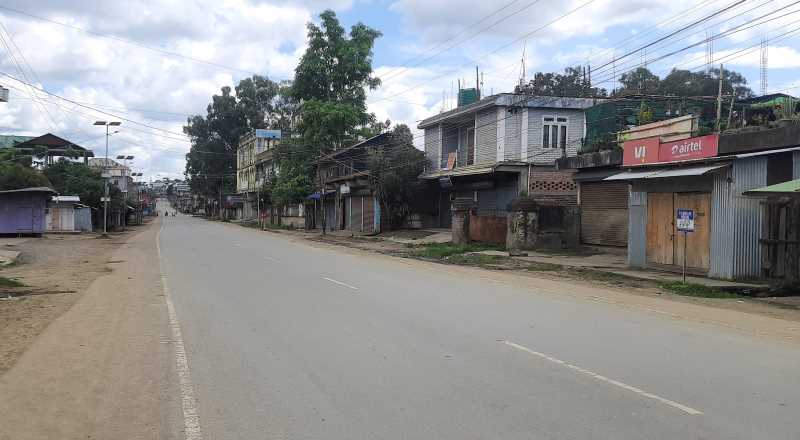 Curfew in Churachandpur (PHOTO: IFP)
The decision to impose total curfew came after Prime Minister Narendra Modi held a video conference with the chief ministers of eight Northeastern states.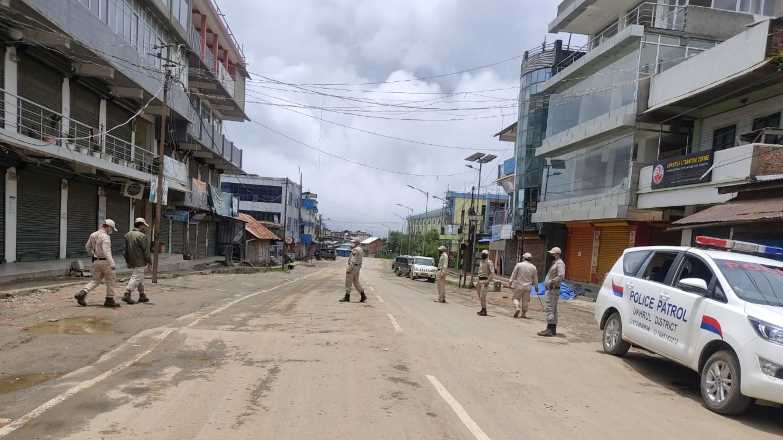 Curfew in Ukhrul (PHOTO: IFP)
Also Read:
Read More News from Manipur
(The Imphal Free Press is now on Telegram. Join IFP News Update Group and stay updated with the latest news and impact stories)
First Published:
July 18, 2021, 8:29 a.m.