Manipur CM Biren's remark on land issue misleading public, says UNC
The United Naga Council pointed out that the state does not own land until it first owns its people.
---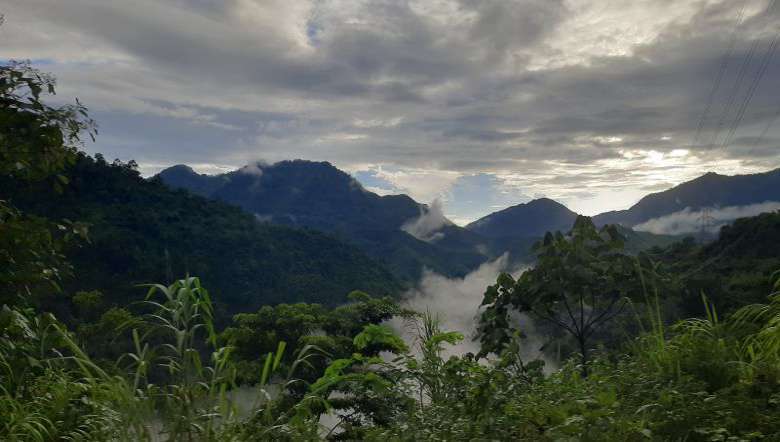 Representational Image (PHOTO: IFP)
---
Manipur Chief Minister N Biren's remark that every land in the state belongs to the government has drawn flak from several quarters as baseless and misleading. It can lead to the present and future generation of Manipur being misinformed, the United Naga Council (UNC) said, cautioning the government to be more mindful with what it does.
What belongs to a particular community is theirs, yet different communities had co-existed as neighbours from time immemorial and together landed under British India and the state of Manipur came into being with the formation of Independent India and Burma in 1948, the UNC stated in a release.
"We all have our own movement and struggles for self-determination till date. It is the people who came first and not the state. The state does not own land until it first owns its people. Therefore, the state government must be mindful of what they are doing with any new developments and any new creations," UNC stated.
ALSO READ: Whose land is it anyway?
With regard to Mount Koubru range imbroglio, the UNC is equally concerned on the protection and preservation of environmental and ecological balance, it stated. It will be good if none become overly obsessive on the ownership of the area since it has its history, it added.
The UNC further stated that the more they assert their rights of ownership over the area the more they contradict their roots and that they must know and any amount of historical rhetoric and distortion is never going to be a solution.
ALSO READ: 'CM Biren's land remark is contravention of Constitution, lacks political sensitivity'
Appreciating the step taken by the government under the initiatives of Chief Minister N Biren Singh in carrying out a mass tree plantation programme at Mongjol village in Sadar Hills area, under Senapati district, the UNC said it will boost preservation of forest and strengthen the ecological balance and ecosystem in the area.
The UNC, however, reminded the chief minister to be more cautious and be realistic in his approach and not to fall in line with his predecessors.
(The Imphal Free Press is now on Telegram. Join IFP News Update Group and stay updated with the latest news and impact stories)
First Published:
July 13, 2021, 4:56 p.m.