Law in Motion: Know more about FIR
Can one make corrections in FIR? What happens after an FIR? Read on to know more about First Information Report.
---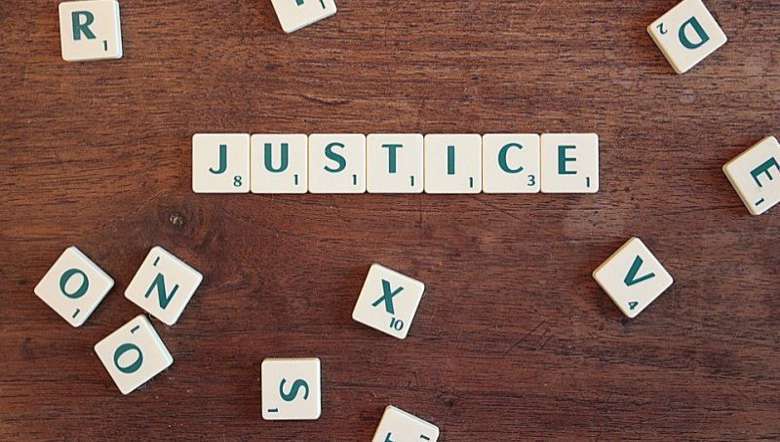 Representational Image (Photo: Pixabay)
---
Can I apply for a government job if a FIR is lodged against me?
Yes, you can apply for a government job.
The registration of an FIR or even arrest after that does not mean that you are guilty. Just in case you are under arrest and have to apply for a job or 'entrance examination' and if you are in jail, it is the duty of the jail or police authorities to take you for the entrance exam
However, if at the time of joining (after selection) one's case has not been wound up, he may not be allowed to joining.
If one is convicted by the court, you are not eligible for Government job.
Can police remove name from FIR after bail?
No. Once any names are mentioned in the FIR - whether as accused/suspects or witnesses, they cannot be removed or deleted. Alterations in the FIR are not possible at all.
Whether or not the accused has obtained bail or has been released, it does not affect the contents of the FIR at all. The name of the accused in the FIR will remain.
Anticipatory or Interim Bail is a (temporary) protection from arrest, although the person's name figures in the FIR. Investigation will go on till a Final Report (charge-sheet or untraced) is filed. If enough evidence is not found in the investigation against any of the accused named in the FIR, the Police may file an application for his discharge from the charges and such accused will be set free.
Can a FIR be withdrawn if the charge-sheet has not been filed
No. Once filed, an FIR cannot be withdrawn.
What happens if FIR exists against a student - How will an FIR affect a student's life if it is filed against him?
If an FIR has been filed against a student, it does affect student life and it could get worse if the student is convicted. Before joining any government  employment (or even private jobs) police verification of antecedents is almost an absolute and mandatory legal requirement. Therefore, if an FIR exists against any student he may not be given clearance by the local police. This taint on antecedents can become a hurdle in employment and career.
Almost similar is the case with the passport. However, in case of a passport, merely the existence of an FIR is not enough to deny a passport facility. The Passports Division of MEA only denies a passport facility if the court has 'framed charges' against the accused/suspect, and not before that – not even on the filing of a charge-sheet.
The sound advice from every student is to stay away from FIR as far as possible if you dream of class one officer govt. job.
A case has been filed against me. It's not an FIR - Can I get a government job?
If a case filed against you is not an FIR, then it can be a non-cognizable offence in which FIR is not filed but case can be initiated in the court by direct complaint to the Court. This case may be given to police for investigation.
The second possibility is that there is no FIR but you may have been booked for For Keeping Security For Peace and Good Behaviour for involvement in a minor scuffle which may have an impact on peace in the society. Even in such cases, where a person may have signed Bond for Keeping Peace and Good Behaviour, the person's name would figure in police records and the police would be bound to submit an adverse report on antecedents and character. In such a case, it would usually depend on the employer on how he treats the adverse police report.
If the charges in the case are of minor nature –minor fights/scuffles, threats, fight with neighbour, road rage, etc then that will not harm job prospects. But if the charges are related to some political activity, agitation, protest against government, moral turpitude, offences related to society at large etc., these may harm the job prospects.
A neighbour filed a false FIR against me. We also filed an FIR. Finally, the case was "mutually compromised" and disposed. Is there any problem with police verification before joining a government job
An FIR is not a proof of any criminal act. A trial and then a punishment resulting from such trial only prove your criminal background.
If the FIR was disposed of and the case mutually decided, then it may not be a problem at all. If you still feel uneasy, then you can ask the Police Station to issue you a N.O.C which mentions that the FIR was disposed of and case closed.
Compromise and disposed cases do not adversely impact the prospective job background checks. A copy of the compromise letter is sufficient in case of inquiry. It may also be good to also ask for a confirmation copy from concerned police station that the case was compromised and disposed of.
Can one make corrections in FIR?
No. FIR cannot be altered once registered. You can be prosecuted or your case may weaken if you inform factual deviation in FIR. But as others have replied, if you have more information about the case, it can be added through a supplementary statement. The investigating officer (IO) can also incorporate those new facts in the case diary or investigation progress report.
In case the informant/complainant realises that contents of the FIR registered at his instance and the facts are different - he may write to the IO, who may (depending upon evidence available) summarise the case appropriately at the completion of the investigation.
Can a section made in an FIR be changed?
Yes, the initial incorporation of sections made in an FIR can be changed but not in the FIR.
Additional sections can be added by the police as and when more additional evidence becomes available. These sections in the Final Report (upon completion of investigation) to the Magistrate can be added to make the crime more serious or to bring down the seriousness of the crime based on the evidence available of the motive and intention of the accused person(s).
For example, a person may have been stabbed in stomach and while he is in hospital, the accused will be charged attempt to murder. However, if the victim dies, the accused can now be charged with murder in the Final Report. The FIR will remain the same - attempt to murder.
The offences alleged in the FIR can be changed at the Charge Sheet Stage by the cops themselves. Subsequently, even at Magistrate or Judge level/stage, the charges can be modified or removed.
How can I change my FIR if the police wrote in wrong?
No, you cannot change the FIR once it is recorded/registered (numbered) and you have signed it. You have to do it before the FIR is formally registered and numbered (Only once a number is given, is the FIR considered as registered).
TheSection 154 of CrPC deals with recording of FIR - the officer recording it will read over the FIR and explain in the language you know. The informer is at liberty to decline to sign the FIR if he finds that the contents of the FIR are not recorded as per what he has disclosed. It will be corrected, before it is finally registered and numbered.
A problem may arise if the complainant is a layman or illiterate or does not know the language in which the FIR is recorded. There may be a tendency of the Police to minimize the gravity of the offence e.g., if 5 or more persons rob you at Gun point, then it becomes the most serious offence, called dacoity, regrading property. The Police may record the number of persons 4 or less than that. So it becomes simple robbery.
Complainants may sign an FIR without confirming its correctness. However, since the complainant is provided a copy of FIR free of cost, the complainant has the option of getting it checked/verified by some knowledgeable person and get back to Police for corrections. However, this can only be done before the FIR is formally registered and numbered.
An incorrect (factually incorrect) or wrongly recorded FIR becomes vulnerable to rely upon during the trial as the complainant would in that case, contradict his own version.
If police made a mistake in FIR, how could it be corrected?
FIR cannot be amended or corrected, once registered. However during the process of investigation Police can rectify any error of FIR in their case diaries (maintained by police writing their gist and details of investigation carried out) or by way of subsequent statements recorded during investigation. There is no limitation on number of statements recorded and writing of case diaries. FIR is mere reporting of incident, what is important is the investigation carried out.
What happens after an FIR
Once an FIR is registered, the investigating officer is then authorised to investigate the matter and to arrest the accused, if necessary (though arrest is not mandatory).
First Published:
July 10, 2021, 12:16 a.m.