Pandemic, economic recovery and the signs on the wall
The IMF report estimates that growth this year is at -4.9 per cent, or nearly two percentage points below projections in April, indicating that the recession will be deeper and recovery slower.
---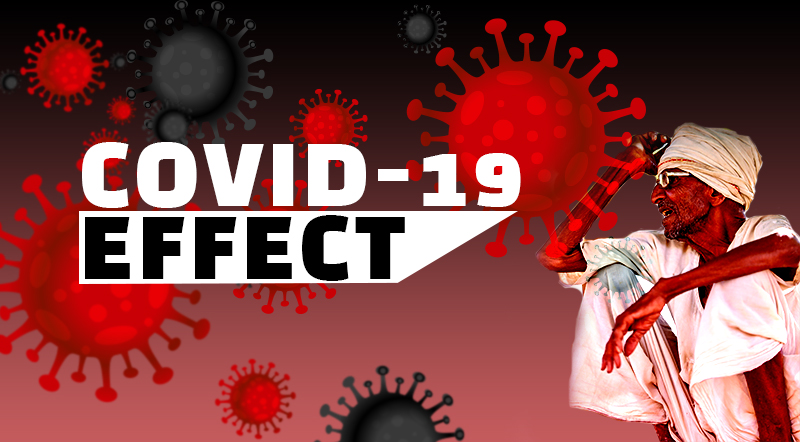 (Representational Image - IFP)
---
The International Monetary Fund (IMF) on Wednesday predicted that economic recovery from the COVID-19 pandemic is projected to be more gradual than previously forecast. According to a report published by IMF, it is estimated that growth this year is at -4.9 per cent, or nearly two percentage points below projections in April, indicating that the recession will be deeper and recovery slower.
The latest World Economic Outlook by IMF is an update to data published two months ago. The report subtitled 'A Crisis Like No Other, An Uncertain Recovery" warns that gains made over the past two decades in driving down extreme poverty could be in peril.
And this is no good news at all. Sensing the apparent need for interventions, IMF has also given a call for strong health systems across the globe. The IMF explained that the report reflects "a higher-than-usual degree of uncertainty" around the projections, which are based on key assumptions about the pandemic's impacts. The world financial agency pointed out that in countries with declining COVID-19 rates, slow recovery is based on factors such as the continuation of physical distancing measures, reduced productivity due to lockdowns, and a hit to surviving businesses ramping up, to meet necessary workplace safety and hygiene practices.
The IMF further predicts that lengthier lockdowns will exert an additional toll on economic activity in countries struggling to control infections. This being a lesson to learn from, the IMF said, "All countries—including those that have seemingly passed peaks in infections—should ensure that their health care systems are adequately resourced."
"The international community must vastly step up its support of national initiatives, including through financial assistance to countries with limited health care capacity and channeling of funding for vaccine production as trials advance, so that adequate, affordable doses are quickly available to all countries," said the financial agency.
Further calling for fiscal measures and global cooperation, the IMF report recommends that in areas still under lockdown, authorities should continue to "cushion" household income losses, while also supporting firms forced to curtail their activities due to mandated restrictions.
"Where economies are reopening, targeted support should be gradually unwound as the recovery gets underway, and policies should provide stimulus to lift demand and ease and incentivize the reallocation of resources away from sectors likely to emerge persistently smaller after the pandemic," the report said.
They underlined the importance of strong global cooperation throughout the pandemic, noting that countries confronting the crisis while also facing a drop in external funding, or other financing, urgently need "liquidity assistance".
Sounding an alarm, the IMF wants countries to "Act now to avert future catastrophe". Looking beyond the crisis, the report urges policymakers to resolve trade and technology "tensions" that will put recovery at risk. Additionally, they should implement climate-related commitments and scale up carbon taxation.
"The global community must act now to avoid a repeat of this catastrophe by building global stockpiles of essential supplies and protective equipment, funding research and supporting public health systems, and putting in place effective modalities for delivering relief to the neediest", the report stated.
The relevance of the warnings given by IMF should not be downplayed by countries who are already vulnerable. However, one also notes that there is unnecessary politics of brinkmanship being played by countries with known histories of neighbourly spats that could have been settled long before. Without underplaying the importance of safeguarding national borders, it is high time for nations to note that international political crisis would bring no solution to the global health crisis like the COVID-19 pandemic being experienced by nations now.
To heed or not to heed the warnings given by IMF is the choice one has to make and this calls for political calm and strong resolve to face mounting pressures as a result of the pandemic.
First Published:
June 26, 2020, 12:09 a.m.