Trial passenger train arrives at Jiribam Railway Station
Senior public relations officer NF Railway Nripen Bhatachariya said that passenger train service from Vangaichungpao to Silchar will be started soon
---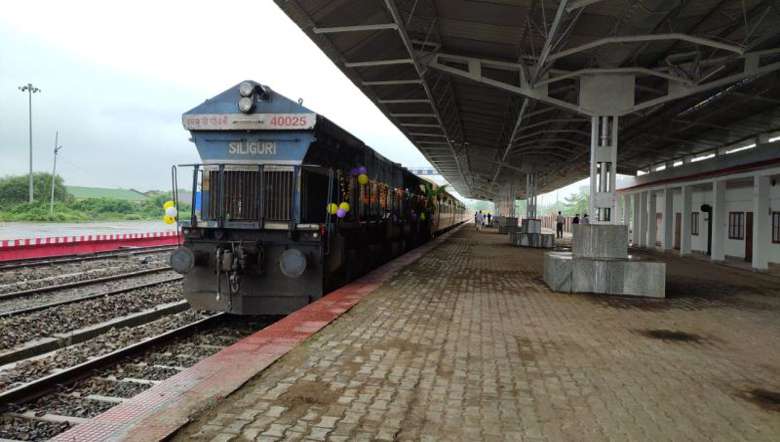 (PHOTO: IFP)
---
A trial passenger train reached Manipur at Jiribam Railway Station at around 11 am on Friday, which departed from Silchar Railway Station at 8:30 am.
The trial train with 10 compartments was inspected by senior public relations officer NF Railway Nripen Bhatachariya; CDO Silchar NF Railway, Abdul Hakim; ADEN BPG, DK Kakati; ADEE/AGR, S Das; AXEN/CON Jiribam, D Bhagawati; and JF/W/CON, Jiribam, S Roy Choudhury.
Nripen Bhatachariya said that passenger train service will soon be started from Vangaichungpao to Silchar. As soon as construction works of the longest tunnel in the state is completed, there will be train service from Imphal that will be connected to different stations in the country. Railway Minister Piyush Goyal will be launching the first passenger train in the state within the month of July, he added.
Later, the locals of Vangaichungpao expressed their happiness as the train reached Vangaichungpao Railway Station coming from Jiribam Railway Station.
First Published:
July 3, 2021, 1 a.m.