International Day against Drug Abuse, Illicit Trafficking observed in Moreh
The event was organised by Moreh Youth Club (MYC) in association with North East Entrepreneur's Development Scheme (NEEDS) and North East Dialogue Forum, under the theme of 'Share Facts on Drugs, Save Lives.'
---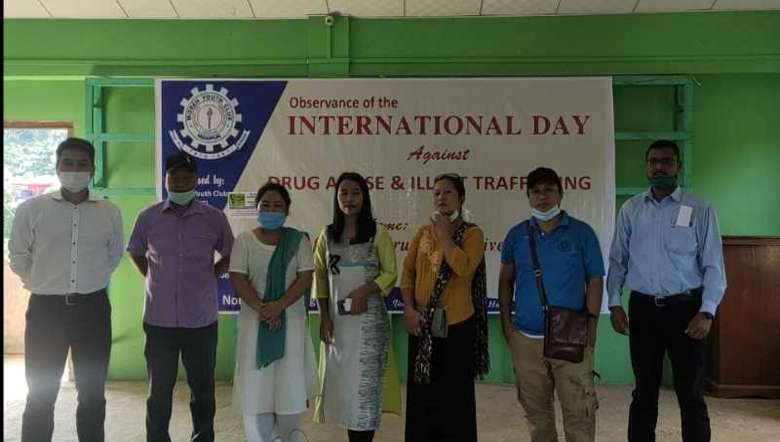 (Photo: IFP)
---
As observed across the world, the International Day against Drug Abuse and Illicit Trafficking was also observed at the conference hall of Hill Tribal Council (HTC)-Moreh on Saturday.
The event was organised by Moreh Youth Club (MYC) in association with North East Entrepreneur's Development Scheme (NEEDS) and North East Dialogue Forum, under the theme of 'Share Facts on Drugs, Save Lives.'
As a part of the observation, a bike rally was also held to promote awareness and president of HTC-Moreh Jangmang Haokip flagged off the rally. Later, a seminar on 'the menace of drugs' was held at the conference Hall of HTC.
Senior coordinator of NEEDS Darngam Khaling and general secretary, KS-Moreh block David J Vaiphei were the resource persons at the seminar which also witnessed the attendance of locals of HTC Units1-12, executives of Kuki Women Union and Human Rights, Moreh Pastor Fellowship, Adulam Rehabilitation Centre, and Asha Bhavan.
Darngam Khaling said that the youths of Moreh are extremely vulnerable to fall prey to drugs since the border town is a major transit point of drugs transported from the infamous Golden Triangle to India. "Both parents should take responsibility for their kids in order to save them from the menace of drugs," he added.
First Published:
June 27, 2021, 10:45 a.m.