RKL meets MSPCL over power irregularities
'Works minister's assurance yet to be fulfilled'
---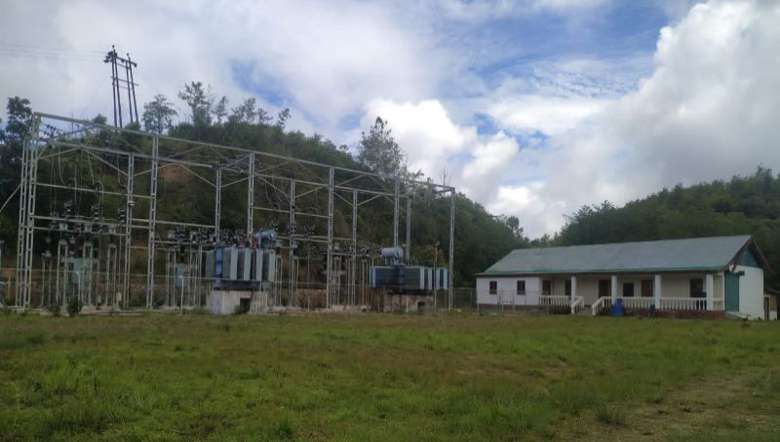 (PHOTO: IFP)
---
Given the frequent power irregularities faced by the villages of northern Tangkhul areas known as Raphei Luiram, Raphei Katamnao Long (RKL) on Friday held an interaction with the Manipur State Power Company Limited (MSPCL) authorities of Ukhrul district and discussed the power supply issues and ways to resolve them.
As the road stretch leading to the power station at Nungpi Khullen is at its worst during monsoon season, Works Minister Th Biswajit Singh had earlier assured to blacktop the road stretch measuring around 1.5 km from the highway to the 33/11 KV sub-station during the inauguration held in 2018.
"However, it remains a mere lip service as the incumbent minister is yet to take up any construction activities concerning the tall promises," RKL president Somipam Vashum alleged while appealing to the minister to take up the genuine grievances without further delay. 
Currently, the northern Tangkhul areas have three power sub stations. One at Namrei village, another at Longpi and one more situated at Jessami. 
Speaking to the Imphal Free Press on Saturday, Somipam Vashum exuded confidence that the minute discussion it had with the deputy manager of MSPCL Ukhrul district was significant as he had assured and plans to open up more power substations in addition to opening one branch office in the areas to handle the grievances of the villages who could not frequently travel to Ukhrul just to lodge their complaints and other power related issues.
The 33/11 KV sub station at Nungpi khullen had lessened the workload of Namrei sub station. Adding more stations would further improve the current supply capacity, he said. "Some of the villages have an outstanding light bill amounting approximately 1 crore. Unfortunately, many of our people think everything is free although it is not the case in reality," he added.  
The department is getting assistance from the Central government which they believe will uplift the life of the consumers as power will be provided to each household with a meter box, and the revenue will be stabilised hopefully in a couple of years, he said.  
In Ukhrul district, many residences are enjoying free electricity while those houses which are fitted with meter boxes have been paying electricity bills in the form of recharge to enjoy uninterrupted power supply. These unfair practices need to be taken care of urgently, Apam, who stays at a rented house in Ukhrul town said.  
Proper awareness on wise use of electricity holds paramount importance as even in broad daylight, people tend to put on the light without any serious consideration, particularly in the villages of the state. Simple act of switching off the light when they no longer require it, will surely improve the power situation, he said.
He continued that RKL is gearing up to celebrate with Van Mahotsav which is also called national tree planting festival, from July 1 till 7. "Hopefully, if this pandemic subsides, we are going to have a leadership orientation programme which will be followed by a literary meet," he added.  
RKL has launched a series of activities like inspection of quality maintenance at national highways, forest and wildlife safety and conservation initiatives etc. in the region.  
First Published:
June 26, 2021, 9:04 p.m.