Dilemma between reason and appetite in revamping our democratic society
Bartering your individual right over your appetite makes a leader subject to even more intense immoral activities.
---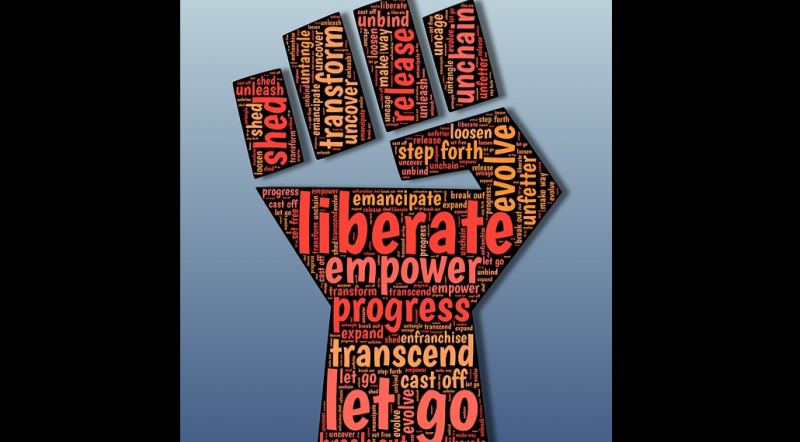 Representational image (PHOTO: Pixabay)
---
The reconstruction of our society in the ensuing decade will be a point of departure for our future. As society with roots deeply anchored in democratic values, we are championing the baton of reason, human values and human rights. Right from micro level units to community associations, to political representations in various degree from council to state assembly; our society for long have found solace in human excellence by adopting democratic approach.
Over the years, many leaders have come and many gone; some spitted in disgust by the people with erroneous accusations and some, candidly incompetent but some, truly competent tall leaders.
Regardless of their merits, few ascertaining the loopholes in the society ends up gambling the temple of democracy as many of us are still subjugated to the third tier of philosophical classification of mankind, "Man with appetite", diluting the sanctity of democracy.
The society we live in today is the alpha point for tomorrow and it is time we introspect the prevailing social malpractices and amend our ways. Making leaders accountable to the people should be the baseline for consideration to the chair of authority to village level bodies, unions, councils or any political representations of that matter.
Resonating voice of the voiceless, commanding the voice of the majority to work in concert on common policies that would contribute to the good of others and reciprocating the mandate of the people through infrastructure development, progressive policies, education, healthcare and so forth be the criteria for deciding the weightage of our priceless ballot.
Famous British philosopher John Stuart Mill regarded representative democracy as necessary for progress, as it permitted citizens to use and develop their faculties fully. It promoted virtue intelligence and excellence (Mill 1976: 193-195).
As a society in contemporary times, the base of human excellence is determined by the execution of our democratic exercises by the citizens, and human excellence determine the foundation of a just society.
"Cash for vote", "favour for vote" in layman understanding which unfortunately is prevalent in our society today are social malaise we need to underscore as it is the people who is making the democratic system corrupt with such socially uncultured insanity. None excuses and critics are rationale in the eye of a JUST society when one willingly makes his voice subordinate to whims and fancies of others; thereby becoming an agent of collective evil force to reckon with.
Bartering your individual right over your appetite makes a leader subject to even more intense immoral activities as he is obligated to feed the appetite of the masses setting limitations to the capabilities, competency and efficiency of the leader. This course of polluting the altar of democracy deliberately is the zenith of capitalist society and disintegration of democratic structure at grass-root level. To auction your rights, feeding yourself to the greed of your appetite is not a dignified life but laying foundation for a nihilistic society.
May God enlighten the ignorance and unveil the brighter aspects of human virtue in practising the rights of every abled individuals in participating in the democratic process in true spirit.
"Let your reason live".
First Published:
June 24, 2020, 2:43 p.m.