Lockdown in Nagaland extended till June 30
This is the fourth time the lockdown has been extended in Nagaland.
---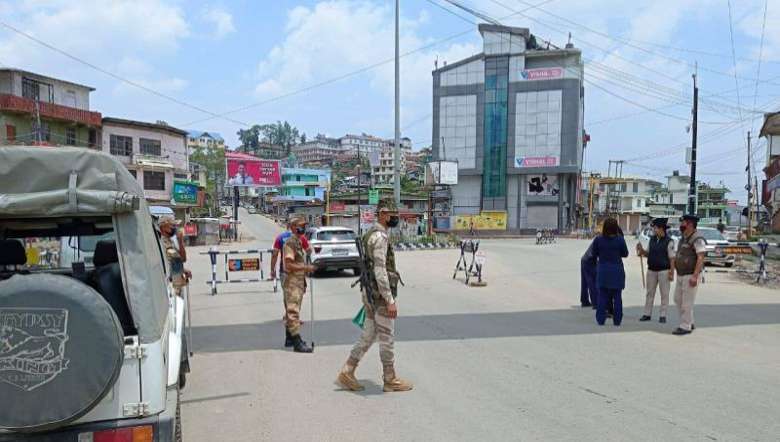 Kohima, Nagaland (PHOTO: Facebook)
---
The Nagaland government on Wednesday extended the COVID-19 induced lockdown across the state for 12 more days.   
This is the fourth time the lockdown has been extended in Nagaland. Earlier, a week-long complete lockdown was imposed across the state on May 14, which was extended for 10 more days till May 31. It was further extended till June 11 with some relaxations.  
Taking to Twitter, government spokesperson on COVID-19 Mmhonlumo Kikon said the lockdown has been extended till June 30.

The decision to extend the lockdown was taken during a review meeting of the High Powered Committee (HPC) on COVID-19 held on Wednesday.
"The HPC in a meeting today has decided to extend the Lockdown till June 30. Situation is Improving but we are still not out of the woods. Positivity rate  is declining but still requires to be below 5 % & we need to vaccinate more than 50% of the population," Kikon tweeted.

"We acknowledge the inconvenience faced by the people but given the circumstances we have to continue with the lockdown for now. Respective DTF will work out the relaxation or restrictions required as per the local situation!" the HPC spokesperson tweeted.

On Tuesday, Nagaland reported 101 new COVID-19 cases and three more deaths. Nagaland's COVID-19 reached 23,854, including 2972 active cases, 19,753 recovered cases, 459 deaths. As many as 670 cases have migrated to other states, while 14 deaths are not due to COVID-19, the state health department said. 
First Published:
June 16, 2021, 2:50 p.m.