In harmony with nature - for sustainable urban living
To secure a more sustainable future, and protect our increasingly fragile environment, we must find new ways that humans can live in harmony with nature.
---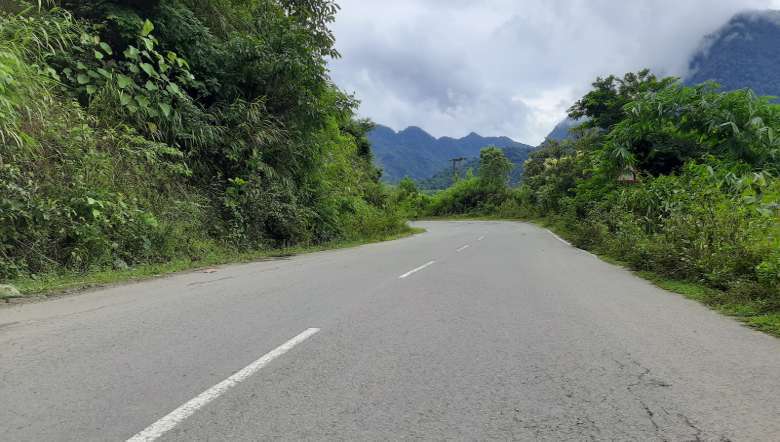 For much of the 20th century, technological progress and industrialisation came at the expense of our environment. Today, we are beginning to see the cost of this trade off: rising global temperatures and sea levels, increasingly severe natural disasters, air pollution and contaminated water. This really demands a new approach to urban living, one that views human development and environmental conservation as complementary, not opposing forces. To secure a more sustainable future, and protect our increasingly fragile environment, we must find new ways that humans can live in harmony with nature. India has demonstrated and understanding of this reality with its commitment to the Paris pledge to reduce its carbon footprint by 33-35 per cent from its 2005 levels by 2030. These decisions will help to shift the global community in the direction of environmental co-existence.
A similar approach can be seen in the creation of NEOM. NEOM is a planned cross border city in the Tabuk Province of north-western Saudi-Arabia. It is planned to incorporate smart city technologies and also function as a tourist destination. The site lies north of Red Sea, east of Egypt across the Strait of Tiran and south of Israel and Jordan. It will cover a total area of 26,600 sq km and will extend 460 sq km along the coast of the Red Sea. Saudi Arabia aims to complete the first section of NEOM by 2025.
The project has an estimated cost of 500 billion USD. On January 29, 2019, Saudi Arabia has announced setting up a closed Joint- Stock Company named NEOM with 500 billion USD. The aim of the company that is wholly owned by the Public Investment Fund, the Sovereign Wealth fund is to develop the economic zone of NEOM. The project is planned to be totally powered by renewable energy sources.
NEOM is being built sustainably as a blueprint for how people and planet can co-exist in harmony. The region's development reimagines environmental conservation with 95% of NEOM's 26,600 sq. km reserve for natural. The region selected for NEOM has a relatively mild climate compared to most of Saudi Arabia. Some of the illustrations for the NEOM project were taken from the Gardens by the Bay in Singapore, leaving commentators to note: "Using an actual shot of Singapore to depict an upcoming construction project in Saudi Arabia is an odd choice".
Dr. Paul Marshall, Head of the Nature Region at NEOM, explained that Key to NEOM's design was "being world leaders in protecting the natural landscape and contributing human and natural habitats. Society has come to believe that economic and social progress are things that come at the expense of environment, but NEO will show that they are not mutually exclusive- rather NEO will prove that harmonious living people hand-in-hand with nature is the only way forward for society and planet.
Pivotal to NEOM development is pioneering approaches to circular economy where waste is minimized and product life-cycle conserve resources. NEOM will be one of the largest development projects in the world and we will take this opportunity to show case how circular economy principles can be designed into cities and regions from the outset from material societies, the type of cement used, renewable energy production systems, and the role of hydrogen –based energy system and how we can capture benefits from industrial symbiosis, we are excited about the range of opportunities to advance circular economy ideas throughout", Dr. Marshall said. NEOM environmental strategy will follow five key principles: understand; protect; sustain; enhance and inspire. Science and discovery expeditions have already been taken and plans for conservation and national parks drawn up. NEOM seeks to promote a holistic view of conservation, increasing not just protection but enhancement of local natural beauty. In areas that are being developed for human habitation, residents will be inspired to enjoy and venerate nature- green spaces will be easily accessible and integral to daily life. No resident will be more than a five-minute' walk from a natural oasis.
By starting anew, NEOM represents a chance to bypass legacy infrastructure that has made it difficult to truly reorient carbon design around sustainability in other cities. To ensure that development does not come at the expense of the environment, green construction shall be a key consideration of the project- from using cutting edge technology to exploring green cement and sustainable supply chains to achieve carbon –neutrality by 2030.
If humanity is to continue to thrive on this planet, it is going to have to fundamentally change its relationship with the natural world. While the downside of the inaction could be catastrophic, the upsides of taking decisive action are also extraordinary: better health, a more secure world and well- preserved natural habitats to visit and appreciate. India understand the importance of acting for these causes.
As the world makes this transition, NEOM aims to inspire a global shift alongside India and other change –leaders showing its peers the enormous benefits of sustainability-centric urban design, a circular economy and living. As we approach problems different in size and scope from past centuries, we have the power to reimagine our relationship with nature and create a future that serves both our people and planet. NEOM will inspire the world to make this dream reality.
(The views expressed are the writer's own)
First Published:
June 14, 2021, 12:54 p.m.