Centre allocates two oxygen plants to RIMS Imphal
The allocated two oxygen plants for RIMS Imphal are proposed to be commissioned by June 30.
---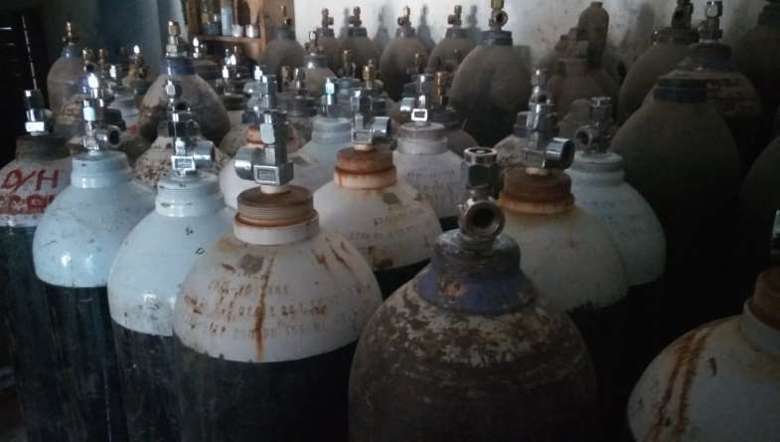 (Photo: IFP)
---
The Union Health and Family Welfare Ministry on Thursday stated that the Central government has allocated two oxygen plants of 1,000 LPM each to RIMS, Imphal and the plants are proposed to be commissioned by June 30.
This was stated in a reply affidavit filed by the Ministry before the High Court of Manipur in connection with a PIL filed by one Naresh Maimom who sought the court's directive to procure sufficient oxygen and ICU beds for COVID-19 patients.
Meanwhile, the division bench on Thursday directed the state government to indicate the hospital wise number of beds, number of ICU beds, number of presently admitted patients, present requirement of oxygen cylinders and others in respect of all the government and private hospitals, and update the data in a tabulated form after every three days and make it available to the general public through the media. 
After learning that numerous oxygen cylinders were donated by various private organisations apart from 2,691 oxygen cylinders provided by the Central government, the division bench has directed the Health department to file an additional affidavit indicating the details of the oxygen cylinders.
During the hearing of the PIL, the additional advocate general also informed that the state government is still facing shortage of oxygen cylinders.
In this regard, the division bench stated, "It is incumbent upon the central government to look into the matter of shortage of oxygen cylinders in Manipur as only 2,691 oxygen cylinders have been provided till date to the state, which has a population of over 33 lakh." 
"The additional affidavit to be filed by the state shall also address the issue as to whether any communication has been addressed by the state government to the Centre, indicating the further requirement of oxygen cylinders and as to whether any more financial assistance, in the form of material or otherwise, has been sought. If so, the Centre shall also file an additional reply affidavit, indicating the steps taken by it pursuant to such communications received from the state government. If there is further requirement of medical infrastructure, a suitable request can now be made to the Centre," it added.
The court's order further mentioned that the additional affidavit to be filed by the state government shall also address the issue as to how the 24 Covid Care Centres, established across the state, are being monitored, and fixed June 15 as the next date of hearing.
First Published:
June 10, 2021, 10:44 p.m.