Manipur mourns death of boxer Dingko Singh
Manipur Chief Minister N Biren Singh stated, "I am deeply saddened to learn about the untimely demise of champion pugilist Ngangom Dingko Singh, this morning."
---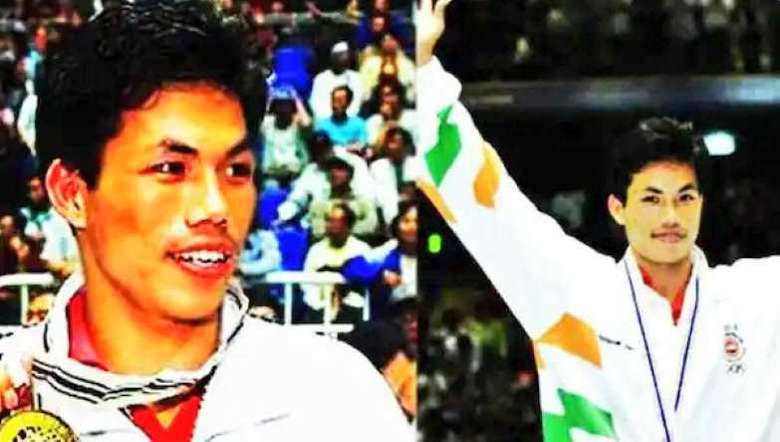 Boxer Dingko Singh (PHOTO: Twitter)
---
As Asian Games gold medallist and a recipient of Arjuna Award and Padma Shri, Ngangom Dingko Singh passed away on Thursday after a long fight with cancer, people from all walks of life paid condolences and tributes to the boxer.
Chief Minister N Biren Singh stated, "I am deeply saddened to learn about the untimely demise of champion pugilist Ngangom Dingko Singh, this morning."
Born on January 1, 1979 at Sekta village in Imphal East district, Dingko was a source of inspiration for many youths as he rose to international prominence from a modest background by dint of his hard work, passion and determination to conquer the ring, N Biren stated in his condolence message.
He was one of those household names whose feats cemented the place of Manipur as the superpower of Indian sports, it stated, adding the people of Manipur loved him.
An alumnus of Sports Authority of India, he won his first National Gold Medal at the age of 10 in 1989. It caught the attention of the boxing fraternity and selectors of the country and it brought for him, the opportunity to get trained in the best facilities of the country, it stated. In 1997, he won the King's Cup in Bangkok, it added.  
One year later in 1998, he then conquered the hearts of the people of India by winning the Gold Medal in Bangkok Asian Games, it mentioned. The same year, Dingko Singh was bestowed the Arjuna Award and was presented the nation's fourth-highest civilian honour - the Padma Shri - in 2013, it added.  
"In his demise, we have lost a gem amongst our people whose achievements enabled us to stand with heads held high and who made us proud to be Manipuris. Our memory of Dingko will continue to inspire us and our children to rise to greater heights, unshackled by chains of poverty, pain and circumstances. I join the people of Manipur in offering our sincerest condolences to his family and in sharing their grief. May his soul rest in peace," it added.  
Youth Affairs and Sports (YAS) Minister Letpao Haokip also extended heartfelt condolences to the family, colleagues and friends of former boxer Ngangom Dingko Singh, whose untimely passing has truly shocked the entire sporting fraternity.
"Dingko displayed the highest level of sportsmanship in representing our country and the state of Manipur portrayed his dedication to sport and to life," stated minister Letpao Haokip in his condolence message.
Dingko won his maiden national title (sub-junior) at the age of 10 and went on to become the first modern star of Indian boxing, inspiring the likes of six-time world champion M C Mary Kom with his achievement in winning gold for India in the 1998 Bangkok Asian Games, ending India's 16-year wait for an Asian Games boxing victory, it stated.
"On behalf of the Ministry of Sport and Youth Affairs and the government of Manipur, I offer deepest sympathy to all his loved ones and I pray that the Almighty comforts you in this time of grief and immeasurable loss," it added.
Communist Party of India, Manipur State Council extended heartfelt condolences, recalling that the international boxer was nurtured and guided by CPI leader Pheiroijam Parijat. Dingko inspired several others in the field of boxing and created a better future for them, CPI, Manipur State Council stated in a release signed by assistant secretary M Joykumar.
Employment Minister Th Satyabrata stated that he is deeply aggrieved by the demise of Ngangom Dingko Singh. He was one of the most outstanding boxers the state has ever produced and his death is an irreparable loss to the sports industry of Manipur, Th Satyabrata stated in his condolence message.  
"We can never undermine the achievements he brought for the country. Dingko, no doubt, was a sports hero of Manipur. He was also a service personnel of the Indian Navy. His biography has been a motivating force to many young boxers and sports lovers of Manipur. I extend my sincere condolences to the bereaved family. Let us mourn his demise and pray for his soul to rest in peace. His memory and heroic deeds will always stay in our hearts," it added.
First Published:
June 10, 2021, 10:21 p.m.