Civil bodies urge chief minister, cellular service providers to fix poor network issue in Tamenglong
Civil bodies in Tamenglong held a meeting with telecom service providers and pointed out the need to seriously address the issue of poor connectivity which is impacting the lives of many, including students who depend on online classes amid the pandemic in the district..
---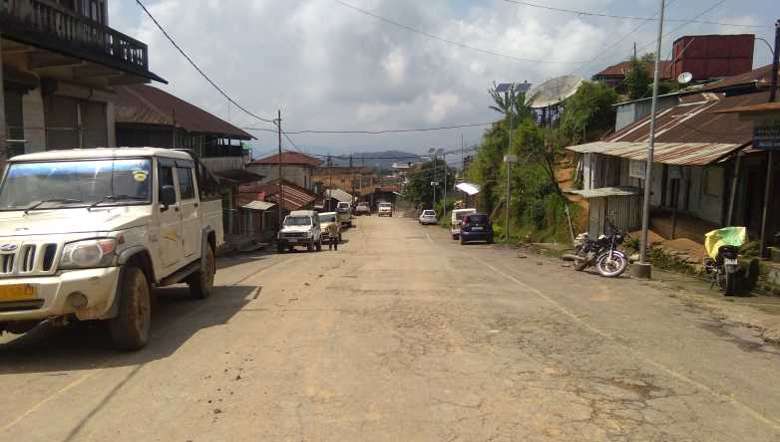 Tamenglong, Manipur (Photo: IFP)
---
Civil organisations in Tamenglong district of Manipur on Wednesday drew the attention of the chief minister and cellular service providers to address the issue of poor network connectivity during the time of COVID-19 pandemic.
In view of the problem faced by the people of the district due to poor communication facility, especially during this tough time caused by the pandemic, the Rongmei Naga Council Manipur (RNCM) convened a meeting of cellular network service providers operating in Tamenglong area on Wednesday.
The meeting, which was held at the district headquarters, witnessed the attendance of representatives from service providers, including Airtel, JIO and BSNL along with members of RNCM and Rongmei Naga Youth Organisation (RNYO) Tamenglong.
During the meeting, RNCM president Ramkung highlighted the issues faced by the subscribers of different service providers in the area. He also alleged the companies of misusing public money by not providing proper network services in return for the money paid by the subscribers.
"The service providers are not concerned about proper functioning of the networks or improving services as long as they are guaranteed the full amount of recharge money by the subscribers," he said.
Ramkung, who is also a senior media person in the district, pointed out how the internet has become so essential in this age as most official works are now done on the internet, and different people need the internet to meet their various needs such as professionals working from home, and students who have to attend online classes, besides the need to get registered online for COVID-19 vaccinations.
"However, the network in Tamenglong is horrible and the people here are lagging behind in every other way due to the network problems," he said.
The operators were asked to provide better connections, upgrade the microwave link as the number of subscribers has increased manifold. The process of laying Optical Fibre Cables (OFC) must be expedited, and there should also be sufficient manpower since engineers or technicians could not reach the place on time in the event of technical failures, the social organisations maintained.
The social organisations have also urged the chief minister and the service providers to have a serious look into the matter and improve the service, especially in view of the hard times resulting from the COVID-19 pandemic.
First Published:
June 10, 2021, 8:38 a.m.