Woman dies after receiving COVID-19 vaccine; CM Biren assures special inquiry
The deceased was administered the first dose of Covishield vaccine around 12 noon Monday.
---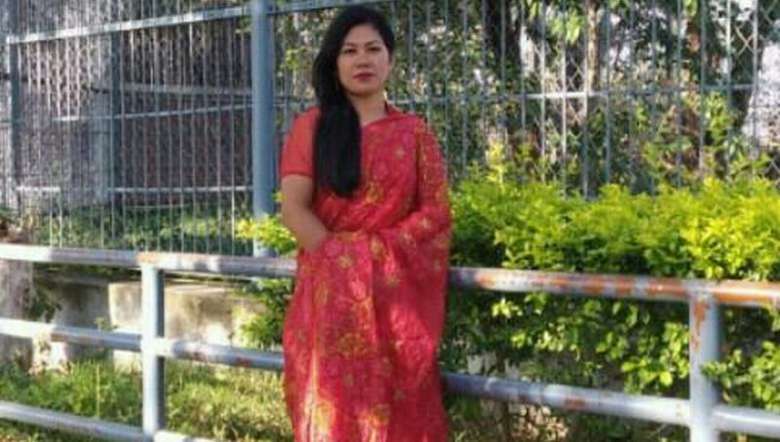 A 37-year-old woman from Thoubal district, Manipur died after a few hours of receiving the first dose of  Covishield vaccine on Monday.
The deceased, Laishram (o) Kiranbala Devi, wife of L Sharat, a resident of Khangabok part-I Khullakpam Leikai, was a teacher at Base Academy School, Khangabok Awang Leikai. She is survived by her husband and a seven-month-old infant.
According to sources, Kiranbala, accompanied by her husband, had gone to Sangaiyumpham PHC on Monday, and she was administered the first dose of the Covishield vaccine around 12 noon. However, within a short period of time after receiving the vaccine, she started feeling sick and dizzy; following which she was admitted to Thoubal District Hospital where she breathed her last around 2.30 pm.
Although the exact reason for her death has not been ascertained yet, the family members of Kiranbala allegedthat she died as a result of the vaccine itself; and the 'JAC against the death Naorem Ningol Laishram (O) Kiranbala Devi (Covid vaccination)' has submitted a memorandum to the CM of Manipur seeking a judicial enquiry to establish the facts behind her death.
The memorandum submitted by the JAC asserted that the death of Kiranbala is a result of the vaccine since she was physically fit. It demanded a detailed investigation and legal punishments for those found guilty. It also demanded that the post-mortem of the deceased should be done in the presence of the executive magistrate along with video coverage.
It further stated that her body would not be claimed until the truth on the matter is established by the authority concerned before Thursday. In case of failure to do so, the JAC along with other civil bodies will initiate protest movements, it added.
Meanwhile, representatives of the JAC along with the family members of the deceased on Tuesday met the chief minister who provided assurances that every demand of the JAC will be considered, and a 'One Man Enquiry Committee' will be formed to investigate the matter and ascertain the truth. Convenor of the JAC, L Shanta, social worker Th Jadumani and member, Khangabok ZP Kh Rajmohon were present at the meeting.
Following the assurances from the CM, the body of Kiranbala has been collected from JNIMS morgue in order to perform her last rites.
First Published:
June 8, 2021, 11:58 p.m.