YPA donates ambulance for people in need of urgent COVID-19 testing
The ambulance was flagged off by the Chief medical officer of Churachandpur Dr Vumchinpau Tonsing on Monday.
---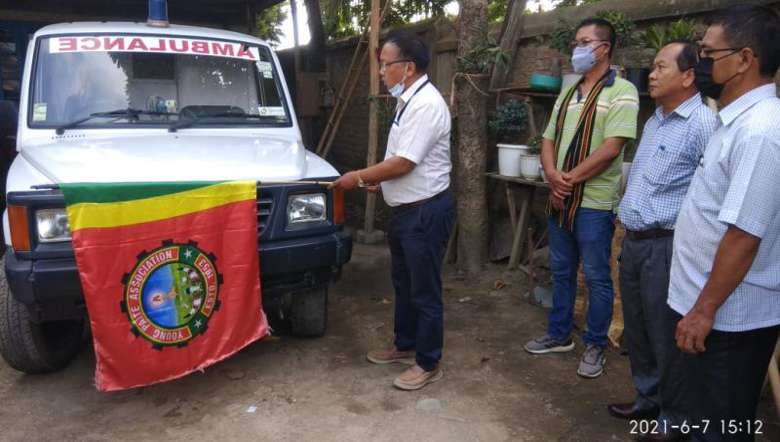 (PHOTO: IFP)
---
Chief medical officer of Churachandpur, Dr Vumchinpau Tonsing on Monday flagged off a dedicated ambulance at Young Paite Association (YPA) GHQ office at Hiangtam Lamka in the presence of YPA president, T Khailianthang and his cabinet.
The ambulance was donated by YPA GHQ to ferry people who are in urgent need of COVID-19 testing and minimise the problem of absence of transportation due to the current lockdown in Churachandpur district.
The association also said that 14 drivers had volunteered to take the job of transportation and they will be on duty as per the needs of the people. For any assistance people may contact the president, general secretary and finance secretary of YPA GHQ at the mobile numbers 9612547394, 8415914779 and 9862669029 respectively, it added.
Meanwhile, the deputy commissioner of Churachandpur handed over another 20 oxygen concentrators to the chief medical officer of the district. Earlier, the DC had donated 39 oxygen concentrators, 15 oxygen cylinders and three BiPap machines. 
First Published:
June 7, 2021, 11:10 p.m.