Of free rice and stingy MLAs
IFP Editorial: If there is a shortage in rice allocation for proper distribution in a constituency, it is for the MLAs to make it up from the Local Area Development Fund or any other means.
---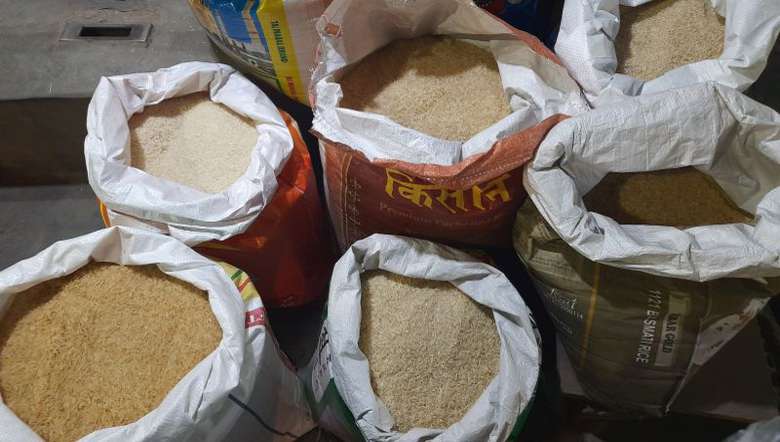 Representational image (PHOTO: IFP)
---
With all the uproar over the distribution of free rice in view of the Covid 19 pandemic in some assembly constituencies, one wonders what would have been the situation had the pandemic come earlier in 2017/18 or after 2022 elections? With some stingy ministers or MLAs refusing to distribute the mandatory five kg per person in a family on some excuse or the other, life would have been very difficult for the common people had not the self-styled social workers or intending candidates arrived at the scene to dole out freebies including essential items to the people.
Manipur's state assembly elections is in early 2022 and many intending candidates or neo social workers are out to take advantage of the dire situations arising out of the pandemic with its various restrictions in movement and trade activities. Also nowadays, it has become a fashion for MLAs and ministers along with the wannabe politicians and intending candidates to pose for the camera while doing 'charity' and 'humanitarian service' of course with the help of paid cameras and indulgent media-persons. A new class of political wannabes have entered the political landscape donning the garb of 'social worker' to hoodwink the general public. This group comes from different backgrounds. But, a common denominator among would be profiteering and questionable sources of income. Their backgrounds would vary from retired bureaucrats to contractors of all hues and businessmen with dubious interests, and of course criminals. The thirst for grabbing real power emanated from what they had seen in their pursuit of profit of what really the power wielders can do. So, their only aim and objective is to further their business interests with power in their hands, which ultimately requires them to take the role of a social worker. They are indeed wolfs in sheep's clothing and not to be trusted at all.
A first generation of these profiteers are already here in our midst and they are encouraging new wannabes to join the bandwagon of self-serving politicians. This is indeed a tragedy for the people. What we need now is a radical shift in our social and political perspective among the general population. Right from the grassroots and village level, there is a need to change the mindset of honouring the rich and officers with positions of power in leading and decision making at the village level. For example, people always tend to offer the post of club president not to the deserving social workers but to persons who could bear public expenses from one's own pocket without taking into consideration that the income might have been ill-gained. This trend needs to be overturned.
However, the present discourse is about the inability on the part of some ministers and MLAs of distributing five kgs of rice per person in their respective constituencies while their colleagues could do it. One still remembers the incident in April 2020 when the Deputy CM and Uripok MLA was divested of all his major portfolios for refusing to distribute the mandatory five kg of rice and for uttering all kinds of invectives against the chief minister. Now, the controversy has come up again with him and some other MLAs distributing less than the mandatory five kg per person and their excuse is that Manipur's quota has been reduced due to want of adequate Aadhar linkages with ration cards. This is not the case of a few assembly constituencies but everywhere in the state. One has to understand the digital divide and lack of awareness in remote corners of the state. The statewide lockdown and restrictions have robbed many sections of the society of their means of livelihood, which is exactly why the Centre has decided on free distribution of rice to ease the worries of the public. On the other hand, there are families who does not possess a ration card for some reason or the other as well as people living in rented houses. These factors have to be taken into consideration. If there is a shortage in rice allocation for proper distribution in a constituency, it is for the MLAs to make it up from the Local Area Development Fund or any other means. If some MLAs could do it, what is stopping other MLAs from doing the same?
First Published:
June 3, 2021, 3:50 a.m.