COVID-19 in Nagaland: Dimapur witnesses declining trend
The nodal officer stated that the Covid-19 positive percentage of the district which accounted for 61 per cent until the last few weeks has presently declined to 50 per cent .
---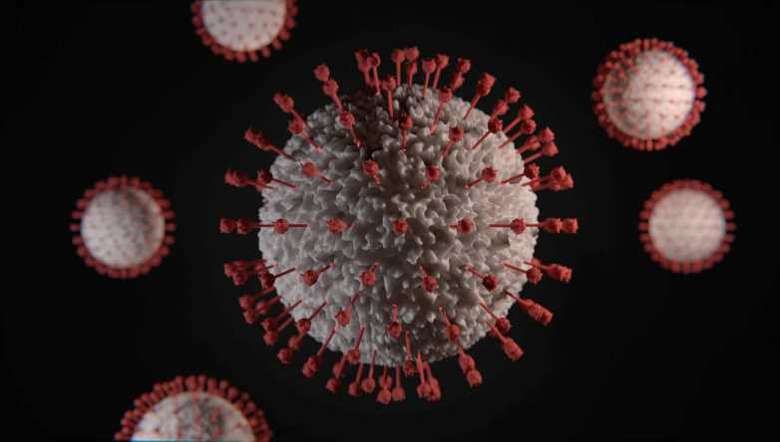 (Representational Image: Unsplash)
---
Nodal officer of COVID-19 for Dimapur district, Y Kikheto, observed that Dimapur was showing a declining trend in Covid-19 cases and opined that lockdown was paying dividends.
Briefing press persons on May 31, 2021, the nodal officer stated that the Covid-19 positive percentage of the district which accounted for 61 per cent until the last few weeks has presently declined to 50 per cent which he felt was satisfactory.
Highlighting on COVID statistics of Dimapur, Kikheto informed that the district has 2,509 active cases out of 5,049 total active cases in the state which accounts for roughly 49.63 per cent, while home isolation percentage of Dimapur district stands at 2,231 (51 per cent)  as against  4,364 under home isolation in the state.  Total number of 162 patients are admitted in the Hospitals at Dimapur, as against 236 of the total patients admitted in the state which shows a percentage of 68.64 per cent.
Further, Kikheto informed that a total of 30,027 testing has been conducted at Dimapur from January 2021 till date, out of which 5,179 were tested positive showing the ratio of total positive cases at 17.24 per cent. Sema said that he has discussed the matter with the medical team and was optimistic that the percentage of positive cases would further decline by the end of lockdown.
Regretting that the death rate from Covid-19 positive in Dimapur was still high at 4.11 per cent from January 2021 till date, Sema revealed that out of 214 Covid deaths, only 11 were vaccinated with the 1st dose while 203 victims were not vaccinated. Vaccinated death rate accounted for 5.14 per cent mostly with co- morbidities whereas as non-vaccinated death rate stood at 94.86 per cent. Out of 214 COVID deaths, male consists of 148 (69 per cent) of total deaths and female consists of  66 which showed 31 per cent of the total deaths.
Of the total active cases of 5,179 only 298 cases were vaccinated 1st dose which is 5.57 per cent of the total case and non-vaccinated cases showed a figure of 4,881 which showed a percentage of 94.25 per cent, Sema maintained. He said that the data were collected from all the hospitals at Dimapur and asserted that vaccination was proven to be safe and advised the public not to hesitate in getting the Vaccination.
To those persons who have been spreading false information about vaccination in various social media, Kikheto urged them not to confuse others even if they wish not to get the Vaccination.  He directed Deputy Commissioner and Commissioner of Police Dimapur to take appropriate action to the defaulters as per the provision of the law.
He disclosed that PSA Oxygen Plant at District Hospital Dimapur has already received certification and has started functioning since May 25, 2021. Within two weeks, the state government has arranged the required oxygen cylinders where Dimapur has been allocated 856 (22 per cent of the oxygen available in the state) oxygen cylinders and there is no shortage of oxygen cylinders in the State particularly in Dimapur.
Sema appreciated the private hospitals and Private Doctors Association for coming to the rescue in the fight against Covid pandemic. The nodal officer also announced that  Team Dimapur has launched a website, http://teamdimapurcovid.com to enable the public know the status of hospitals.
He also talked about the Institute of Hotel Management at Purana bazaar which has been set up with 110 Covid beds by Team Dimapur and kept on reserve for any eventuality.
He then appreciated all the frontline workers particularly healthcare workers for their sacrifices in the fight against Covid pandemic. 
First Published:
May 31, 2021, 11:50 p.m.