Absconder Kangujam Kanarjit arrested in Delhi
Self-proclaimed youth leader Kangujam Kanarjit was arrested from Greater Noida area in NCR by a combined team of Delhi North East Special Police cell and Porompat police,
---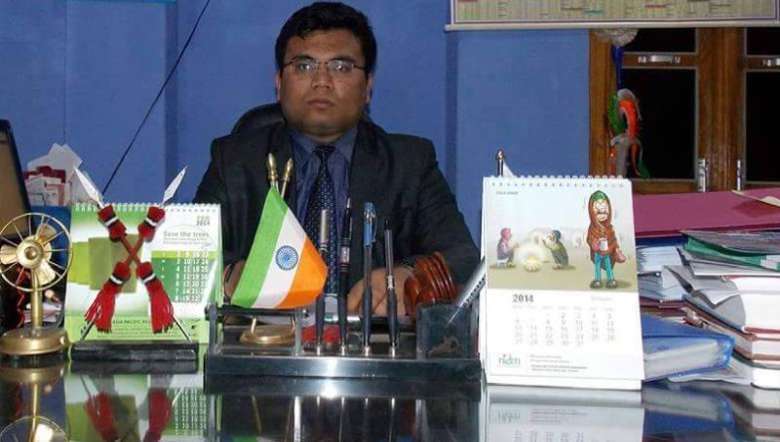 Kangujam Karnajit aka Dr KK Singh (Photo: Facebook)
---
Kangujam Kanarjit, self-proclaimed youth leader, who was allegedly involved in various forgery and other criminal offenses has been arrested in New Delhi on Sunday evening.
He was arrested by a combined team of Delhi North East Special Police cell and Porompat police from Greater Noida in NCR.
As per Police sources, Kanarjit has been produced before Metropolitan Magistrate, Delhi on Monday and after taking transit remand he will be brought back to Imphal on Tuesday.
It is also reported that he is involved in three different cases registered at Porompat police station.
Kangujam Kanarjit son of K Ibotombi resident of Khongman Bashikhong Wangkhei Loumanbi Leirak, Imphal East district was arrested by Porompat police on January 4, 2016 after a complaint lodged by one S Krishnadutta Sharma of Khongman Mangjil, Imphal East district.
Krishnadutta was the caterer of the Global Youth Meet held on February 20-25 in 2014. The complaint charged that Kanarjit did not clear the pending bills of the catering service. He was later released on an interim bail.
He was summoned by CJM, Imphal East under a case 120-B/412/419/420/465/468/474 IPC; however, failed to appear before the court and has remained at large until his arrest on Sunday.
As per sources, Kanarjit was staying at a rented house located at Porompat, Imphal East district where he carried out his activities under the banner of an organisation called 'Club 25' which he ran. He allegedly sold the rented house by acquiring the documents related to the property and manipulating it at the settlement department.
In an earlier issue of the Imphal Free Press, it was mentioned that Kanarjit who was nominated for the 'Global Youth Icon Award' was the mastermind behind organising the Global Youth Meet, 2014 and World Youth Summit, 2015.
In a previous investigation, the IFP found that Kanarjit owns various organisations, self-help groups, hotels and others. While organising Global Youth Meet, 2014 Kanarjit allegedly made the contractors and suppliers of the event to deposit some amount but later refrained from clearing the bills of the contractors and suppliers.
For not clearing the bills amounting to a total of Rs 1.5 lakh of Hotel Classic where he had booked for lodging the delegates of the event, the hotel authority blacklisted him in 2014.
He has also been alleged of misleading the people by announcing himself as a volunteer of the United Nations Organisation, coordinator of UNESCO for Medical Awareness Movement in Asia-Pacific for Disaster Management in order to avail credibility and profit from unsuspected investors and donors.
First Published:
May 31, 2021, 12:04 p.m.