44 Assam Rifles helps to expedite Covid-19 vaccination drive in Tamenglong
The 44 Assam Rifles stationed in Tamenglong has initiated a vaccination drive to strengthen the battle against the COVID-19 pandemic and facilitate access to the nationwide 'Third Phase of Vaccination Drive.'
---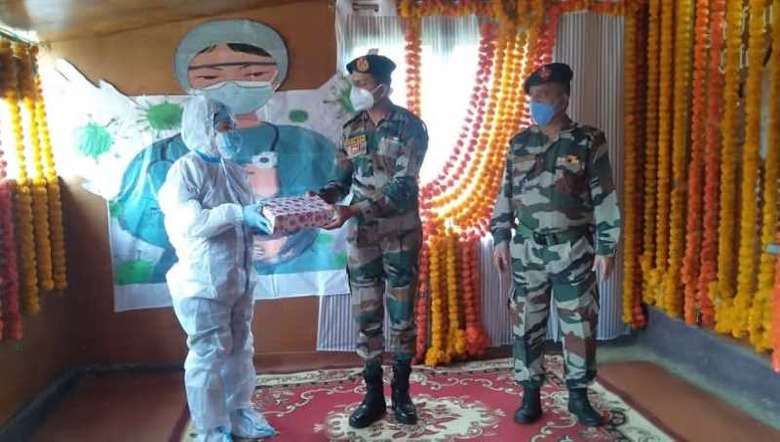 (Photo: IFP)
---
The 44 Assam Rifles has taken up an initiative along with Tamenglong district health officials to expedite COVID-19 vaccinations for the local populace. The objective of the drive is to strengthen the battle against the COVID-19 pandemic and facilitate access to the nationwide 'Third Phase of Vaccination Drive.'
With every effort being made to roll out vaccinations smoothly, the unit has undertaken the responsibility of establishing another COVID Vaccination Centre for Tamenglong, and at present, there are only four such centres, including the 44 AR vaccination centre.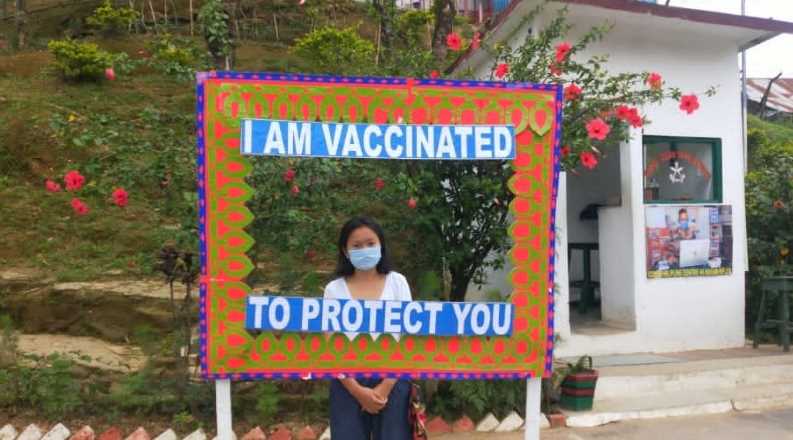 The unit medical staff with assistance from CMO and DIO, Tamenglong said the third phase of vaccinations for the local population as a part of 'Janseva abhiyan' to assist the local civil administration in curbing the spread of the virus.
The self-registration process for the third phase of the vaccination opened on May 22. One Sharon R Panmei, an 18-year-old girl from Guigailong, Tamenglong was the youngest beneficiary of the vaccination drive. 
On the first day of the Immunisation Campaign organised by the battalion on Wednesday, the medical staff of the battalion administered vaccinations to 100 people. Along with the vaccination drive, the battalion also organised COVID awareness campaign in the town. Various posters, banners, cut outs and information boards were displayed for the general public. 
The third phase of immunisation commenced with the felicitation of 'Covid Warriors', the staff nurses who are engaged in the Covid immunisation drive. 
Speaking on the occasion, the commandant 44 AR extolled the dedication, sacrifice and diligence of the nurses while also reminding the masses of the need to follow SOPs even after vaccination.
The commandant further requested people to come forward for vaccination in order to defeat the pandemic. The COVID-19 pandemic has claimed more than 2.5 million lives globally and has impacted people from all walks of life, he continued while also stating that equitable access to safe and effective vaccines is critical in our fight against COVID-19. 
"After the successful implementation of the initial two phases of vaccination. Now we are moving towards the third phase of vaccination for people in the age group 18-44," the commandant added.
It may be mentioned here that the 44 AR Covid Vaccination Centre will be administering COVID vaccination every Wednesday for people in the age range of 18-44. The registration facility for the vaccination programme shall be opened every Saturday.
A review on the frequency of vaccination days shall be taken based upon the response to registration by the public. People are requested to self-register on the portal and shall be vaccinated only after confirmed registration.
First Published:
May 27, 2021, 10:42 a.m.