International Day of Biological Diversity 2021: Become part of the solution
The more varied the ecosystem is, i.e. the greater the biodiversity, the greater its resistance to environmental stress will be.
---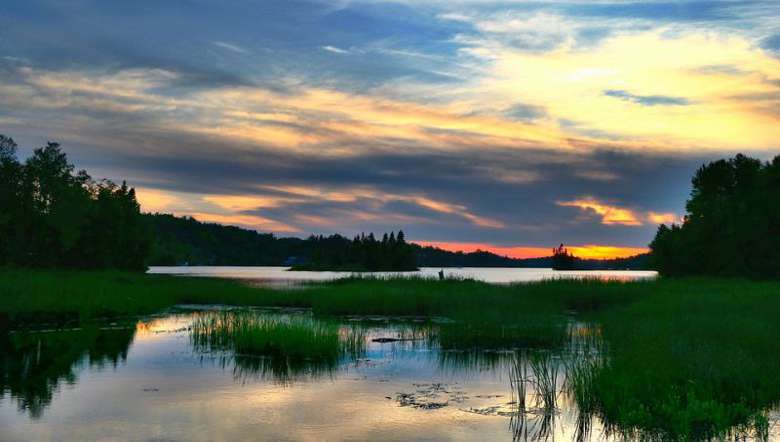 Representational Image (PHOTO: Pixabay)
---
Today, the world is fighting from the second wave of COVOD-19 pandemic just like a third World War, a war between a killer virus and the human. Many countries are fighting with the similar SOPs which you and I are to follow to fight back the virus, including the recent black/white fungus. As on date, Manipur has lost 646 peoples and my humble submission to the bereaved families is to plant at least one tree in the name of the beloved victims and with this celebration we also share our profound solace and fortitude to the suffering patients who are fighting from this pandemic.
International Day for Biological Diversity is observed on the May 22 every year to increase understanding and awareness of our biodiversity issues. This day also advocate the people for the vision of living in harmony with nature by 2050 and reducing biodiversity loss. The theme for this year is 'We're part of the solution #ForNature'. With this celebration we are reminded for using the existing scientific and traditional knowledge to conserve, sustainably use and ensure equitable access and benefits associated with our biodiversity. We also have a unique opportunity to connect this growing movement of ideas and solutions to deliberately accelerate biodiversity positive practices, bridging networks, knowledge and capacities to make biodiversity and nature a priority for all. Together we can prepare and galvanize further action and awareness on the political impetus to nature for people, prosperity and our planet.

Biodiversity is the living fabric of the planet. It is the measure of the health of the ecosystem. It underpins human wellbeing in the present and in the future, and its rapid decline threatens nature and people alike. Biodiversity is the variety of all living beings, the degree of variation of life forms within a given species, ecosystem, biome, or an entire planet. Biodiversity is a common good, an invaluable legacy formed over the course of millions of years, and capital to transmit to the future generations. On this Day the proverb is particularly fitting: "We do not inherit the Earth from our ancestors; we borrow it from our children."
By halting biodiversity loss, we are investing in people, their lives, future and their well-being. The rate of Biodiversity lost from the planet is about a species for every 20 minutes and about 100 species per day. To support 778 crores of people worldwide, the mother earth is exhausted and to meet the human demands, mankind will require two earths by 2030.
A species once loss is lost forever. And when a species is affected, it also starts to affect other species. Thus each and every species has a particular function in an ecosystem. Some species can capture energy in various forms: for example they can produce organic material, contribute to the nutritive system of the ecosystem, control soil erosion, act as a protection from pollution of the atmosphere and regulate the climate. Ecosystems contribute to improving the production of resources, as for example, soil fertility, pollination of plants and decomposition of vegetables and animals. They also carry out real services such as: purifying the air and water, moderating the climate and controlling the rain or drought, and other environmental disasters. Obviously all these important functions are fundamental for human survival. The more varied the ecosystem is, i.e. the greater the biodiversity, the greater its resistance to environmental stress will be. Thus, biodiversity is like a large tank, from which humans can draw food, pharmaceutical products and even cosmetics.
Forests are the integral part of global sustainable development. The present day worldwide loss of forest is about the size of a football ground per minute with about 650 crore trees per year. But a fully grown tree can produce oxygen for 10 persons in a year. Then what is lost. According to the World Bank, more than 1.6 billion people depend on forests for their livelihoods with some 300 million living in them and deforestation accounts for up to 20 percent of the global greenhouse gas emissions that contribute to global warming. Forests cover one-third of the earth's surface and are estimated to contain as much as two-third of all known terrestrial species.
Forest ecosystems also provide a wide array of goods and services. In the last 8,000 years, about 45 per cent of the earth's original forest cover has been converted. FAO estimated that forests provide habitats to about two-thirds of all species on earth. Hence, the conservation of forests offers important opportunities to protect biodiversity and mitigate climate change. Biodiversity is an "assurance" for life on our Planet, and therefore must be protected at all costs, because it is a universal heritage that can offer immediate advantages to human beings.
Once the French environmentalist Olivier Behra said, "fenced-off conservation areas detached from civilization won't save endangered species on their own." Preserving biodiversity and human development must go hand-in-hand. Once there was only a choice between development and conservation. But now we realize that we cannot separate these two words any longer.
The main global drivers of biodiversity loss are climate change, invasive species, over- exploitation, pollution and urbanization. Biodiversity loss implies the reduction and disappearance of species and genetic diversity and the degradation of ecosystems. It jeopardizes nature's vital contributions to humanity, endangering economies, livelihoods, food security, cultural diversity and quality of life, and constitutes a major threat to global peace and security. UNESCO observed that keeping ecosystems resilient and safeguarding our planet's biodiversity is fundamental to poverty eradication, human health and wellbeing.
In the last 100 years, more than 90 percent of crop varieties have disappeared from farmers' fields. Half of the breeds of many domestic animals have been lost, and all of the world's 17 main fishing grounds are now being fished out or above their sustainable limits. Locally-varied food production systems are under threat, including related indigenous, traditional and local knowledge on traditional medicines. The loss of diverse diets is directly linked to diseases or health risk factors, such as diabetes, obesity and malnutrition, and has a direct impact on the availability of traditional medicines.
Manipur being in the convergence of two important world biodiversity hot spots has the richest life forms. But our present biodiversity status is quite alarming. Indiscriminate felling of trees in the hills for firewood, poppy plantation, logging and repeated forest wildfire coupled with traditional hunting habits by hill peoples have reduced our precious wildlife and biodiversity to an acute coma. As per a report, the forest areas felled for poppy plantation in Manipur during 2017 were 6300 acres and now it might have been almost double also. A state of Forest India report 2019, 489 sq. km of our forest have been lost. Thus after some time, the water crisis will be the most alarming problem causing the shifting of the hill peoples to the already congested valley which already has 64 per cent of the total population but that occupies only about 10 per cent of the geographical area.
Therefore with the coming of the International Day of Biodiversity 2021, let's save our environment and forest and then only we can have a glorious and rich-full biodiversity for the sake of our mother earth and the future generation.
First Published:
May 21, 2021, 9:20 p.m.