Provide cemetery site for Christians during pandemic: Congress MLA
Congress MLA Chaltonlien Amo Tipaimukh Assembly constituency, in a letter to the chief minister, requested the state government to provide a site for cemetery and financial aid for burial of Christian COVID-19 victims in Imphal.
---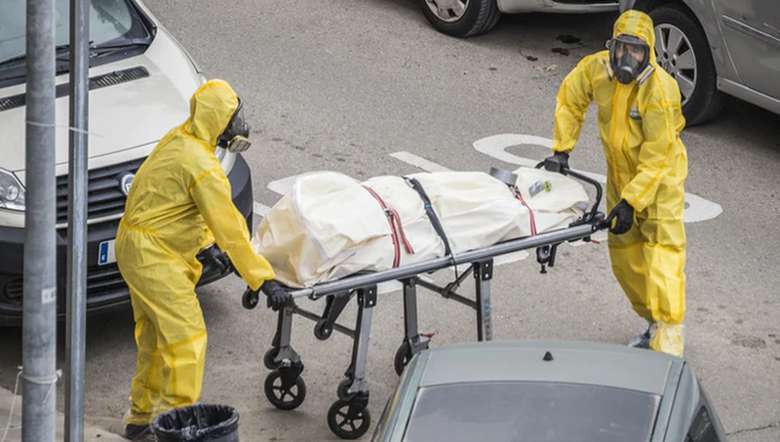 (Representational Image: Pixabay)
---
Financial aid and a site for cemetery for burial of COVID-19 victims of the Christian community in Imphal is needed during the pandemic, Congress MLA Chaltonlien Amo Tipaimukh Assembly constituency said.
In a letter addressed to Manipur Chief Minister N Biren Singh on Tuesday, Chalton stated that the request has been made to solve the immediate need of the Christians living in Imphal as the locals nearby the Christian Cemetery in Chingmeirong Imphal are not allowing burying of the COVID-19 victims' bodies at the cemetery.
Chalton stated that following the ban by the locals, families of the deceased are compelled to take the body to their respective places, even to the most interior and remote hill areas where there are no proper road communications and health facilities.
Moreover, there are transportation issues due to non-availability of vehicles due to the lockdown in the state, and it has caused immense problems for Christians in Imphal city, the letter stated.
The new site for the cemetery is now highly needed in view of the prevailing situation, it asserted.
The letter added that the population of Christians belonging to different communities (Tribals,  Meiteis, Nepalese, Bengalese etc.) in Imphal city have crossed more than two lakhs with the increasing population of the State.
In spite of maximum efforts rendered by the Health department and frontline workers under the state government, numbers of people are still infected with many losing their lives. Therefore, there is an apprehension that the number of deaths may increase in Imphal city, it stated.
The letter further mentioned that about three places outside the city had been identified by the Christian leaders in consultation with the Christian MLAs; however, the locals have not agreed to sell their land, the letter added.
First Published:
May 21, 2021, 10:10 a.m.