Mini Secretariat Ukhrul declared containment zone after one COVID-19 positive person dies
Ukhrul district in Manipur reported 11 positive cases as per the latest update.
---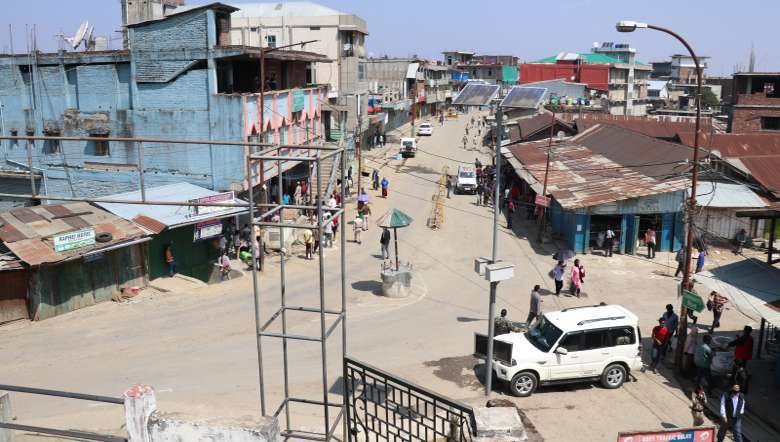 Ukhrul, Manipur (PHOTO: IFP)
---
One more COVID -19 patient from Ukhrul died on Wednesday morning at the Regional Institute of Medical Sciences (RIMS) hospital in Imphal, taking the death toll in the district to five.
The district reported 11 positive cases as per the latest update.
The deceased, a 38-year-old, was holding the post of village secretary, Nagaram Imphal. He breathed his last at around 10 am Wednesday morning. As requested by the family of the deceased, additional deputy commissioner Ukhrul, Kachamthai Faiga Gangmei granted permission to carry the mortal remains for proper burial at his native village, Pharung with stringent Covid compliance.
The permission order directed that the body has to be transported from RIMS hospital Imphal to Pharung village burial site and should be buried on Wednesday with strict observations of COVID-19 protocols. It also directed to maintain social distance of at least 3 meters, and further asked the burial ground staff or persons to compulsorily wear PPEs, face masks and gloves, and to strictly follow SOPs.
The permission order also instructed againts the gathering of more than 20 persons during the burial and maintain hand hygiene post burial.
In another COVID-19 related report, following the detection of one State Bank of India (SBI) staff as Covid positive, the whole building of mini-Secretariat Ukhrul has been declared containment zone on Wednesday. In view of the impending threats of the pandemic in the area, and to prevent further spread of the disease, assistant commissioner of Ukhrul district had  issued an order to seal, bar entry and exit of population from the mini-Secretariat Ukhrul with immediate effect.
Any person, institution, or organisation found violating the above measures shall be deemed to have committed an offence under Section 188 of Indian Penal Code and Section 51 of the Disaster Management Act, 2005, the order stated.
First Published:
May 20, 2021, 11:44 a.m.