Increase number of manpower, open Covid testing units at Imphal Airport, Jiribam, Mao, Moreh: HRDM
The Human Rights Defender Manipur (HRDM) has sought the government's attention to
---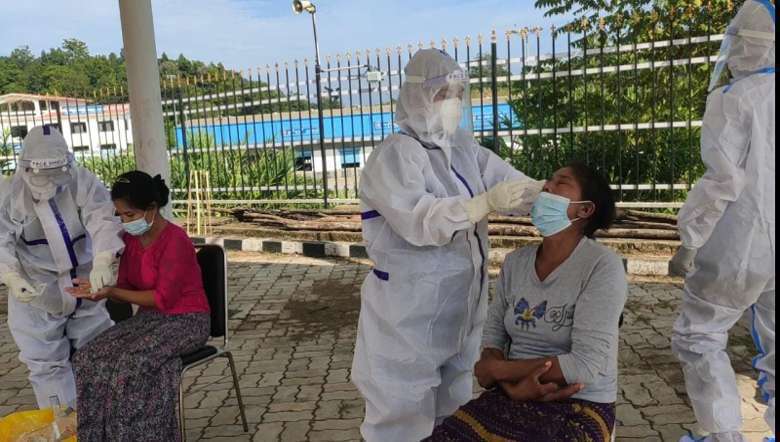 (Representational Image: IFP)
---
In view of the worsening situation of the COVID-19 second wave in Manipur, the Human Rights Defender Manipur (HRDM) has sought the attention of the state government on the need to increase the number of manpower to help contain the pandemic and pointed out the need to open COVID-19 testing units at the Imphal international airport, Jiribam, Mao and Moreh.
HRDM general secretary Rakesh Moirangthem stressed in a release the need of the state government to look into the shortages of human resources in the fight against COVID-19. He stated that the state government should take the responsibility of saving the lives of the people amid the prevailing scenario.
The HRDM also pointed out the need to provide daily essential commodities to every household in the state, considering that the curfew and lockdown imposed has severely affected the people.
The government should also focus on carrying out COVID-19 testing in every house and to make sure that all eligible individuals are inoculated with COVID-19 vaccine, the HRDM said.
The HRDM also stressed the need of concerned departments to make all-out efforts in controlling the spread of coronavirus in the state, besides providing medical aid to hospitals and COVID Care Centres in the state. It's high time the authority concerned take steps on a war footing in the fight against the pandemic, the HRDM added.
ALSO READ
First Published:
May 19, 2021, 11:54 a.m.