MLA RK Imo donates five more portable ventilators
The five ventilators were donated for Ukhrul, Thoubal, Churachandpur districts.
---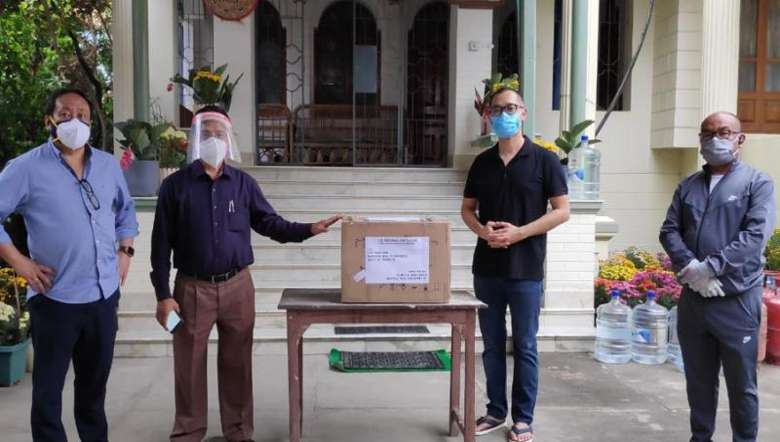 Concerning the difficulties of people in dealing with COVID-19 in the interior parts of Manipur, MLA of Sagolband assembly constituency, RK Imo Singh donated five Bi-level Positive Airway Pressure (BiPAP) portable ventilators to the directorate of health services for use in Ukhrul, Thoubal and Churachandpur districts.
The items were handed over to director of Health Services, Dr K Rajo Singh on Tuesday.
In a video release, RK Imo said that consistent increase in COVID-19 positive cases in the state has made the situation more challenging. However, with the collective efforts, the pandemic can be wiped out one day, he added.
The MLA continued that the BiPAP ventilators were donated with an objective to provide at least some support in interior parts of the state where healthcare facilities are not properly available. The five ventilators were donated for Ukhrul, Thoubal, Churachandpur districts.
"The entire country is affected by the second wave of COVID-19 and it is spreading unstoppably even in the state. Every citizen is equally responsible in combating the pandemic by putting their best possible efforts. People should vaccinate without hesitation and maintain strict SOPs," Imo said.
"At the same time, let us pray and hope for speedy recovery for the people who are infected by the virus," he added.
Extending his gratitude to the MLA, Dr Rajo said that the BiPAP portable ventilators are handy to use and preferred by many people. Amidst this situation, providing such equipment is an immense help for the directorate in fighting the COVID-19.
Two days ago, RK Imo had also donated five portable ventilators to Jawaharlal Nehru Institute of Medical Sciences (JNIMS).
First Published:
May 19, 2021, 1:55 a.m.