MLA RK Imo donates five portable ventilators to JNIMS
The MLA also urged the people to come forward and lend a helping hand in whatever role and capacity they can.
---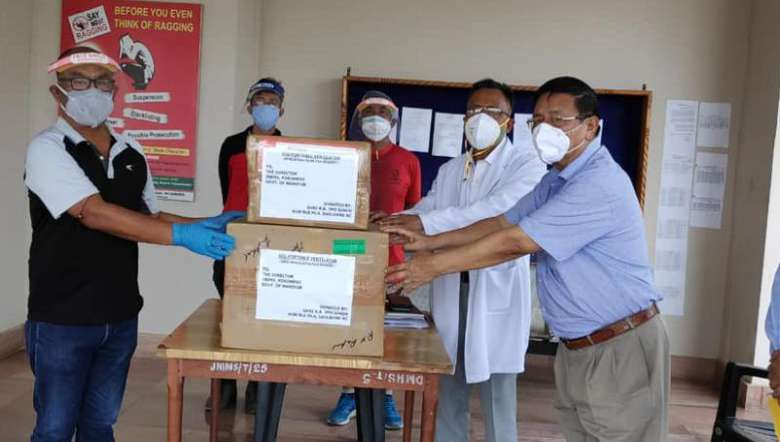 (PHOTO: Facebook)
---
In view of the increase in demand of ventilators in hospitals for COVID-19 patients, MLA of Sagolband assembly constituency, RK Imo Singh donated five portable ventilators to Jawaharlal Nehru Institute of Medical Sciences (JNIMS), Porompat on Sunday.
Director of JNIMS, Dr Th Bhimo, in a video release, extended his gratitude to the MLA and stated that the demand of ICU beds is increasing each day with consistent surge in COVID-19 cases in the state. Donating five portable ventilators for the ICU of JNIMS amid this situation would be an immense help in saving lives of patients.
"I on behalf of JNIMS authority would like to express our gratitude to RK Imo for donating the portable ventilators," Bhimo said.
RK Imo Singh, in his letter addressing the JNIMS director, said that the pandemic has severely affected the lives of the people across the country. The second wave is even more severe resulting in massive loss of lives. All the hospitals, including JNIMS are trying their best to save the lives of people during such critical days and it has been a difficult task with continuous increase in positive cases of COVID-19 in the state, he added.
"At this critical juncture, I would like to donate five portable ventilators to JNIMS so as to enable the hospital authorities in managing the situation through these equipment," Imo said while urging the people to come forward and lend a helping hand in whatever role and capacity they can.
The portable ventilators were handed over to JNIMS authority by councilor of ward no.7, Sagolband AC, RK Jiten on behalf of the MLA in the presence of other volunteers of the assembly constituency.
First Published:
May 16, 2021, 8:50 p.m.