Tamenglong: Kahulong village declared containment zone after detection of 32 new COVID-19 cases
Kahulong village is located about 17 km from Tamenglong district headquarters under Tamenglong police station.
---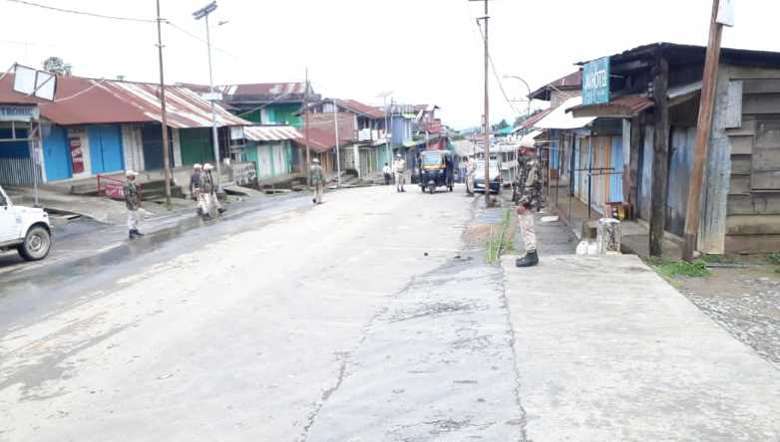 (Photo: IFP)
---
Kahulong village in Tamenglong district of Manipur has been declared containment zone, following the detection of 32 new COVID-19 positive cases in the village.
Kahulong village is located about 17 km from Tamenglong district headquarters under Tamenglong police station.
District surveillance officer Tamenglong Dr Rachunlung Savior Kamei told the Imphal Free Press that 32 persons at Kahulong village tested COVID-19 positive when the medical team conducted COVID-19 test of the villagers on the request of the village authority chairman following the detection of the disease in a couple from the village who came to Tamenglong HQ. The couple were intercepted at 5th MR Gate COVID-19 testing centre and they were found positive for the infection, he said.
It is suspected that the infection might have been reportedly spread from one woman who frequently visited Imphal for business purposes.
Another seven COVID-19 positive cases were detected from one family at the Flue Clinic testing centre in Tamenglong district hospital, Duigailong. The patients have no travelling history. They had been residing within a containment zone which was declared a few days ago.
Later, the additional district magistrate Tamenglong issued a containment zone order, sealing off the geographical area of Kahulong village and banned any entry and exit of people in the containment zone. 
In another order, the additional magistrate Tamenglong appointed one headmaster and three primary teachers to assist the executive magistrate to ensure compliance of the containment order.
With the detection of 39 fresh COVID-19 positive cases, total positive cases in the Tamenglong district surged to 1,581, while active cases stood at 88. As many as 1,486 cases have recovered, while seven died as of Saturday. 
Meanwhile, the district Covid task force meeting decided to conduct vaccination of 18 years and above while continuing vaccination of 45 years and above people. The meeting also resolved to conduct a mobile vaccination programme at primary health sub centre level starting from Chaton PHSC by next week. 
The containment measures in Ward No I-V in Tamenglong town will remain in effect till May 19. It is likely to be extended following detection of fresh COVID-19 positive cases. Seven members of a family at New Salem Tamenglong Ward No II were tested positive for the virus.
First Published:
May 15, 2021, 10:04 p.m.