Manipur highway drivers, transporters urge government to recognise them as frontline workers
A vaccination programme for drivers and transporters transporting essential commodities in Manipur is sought by the TDC.
---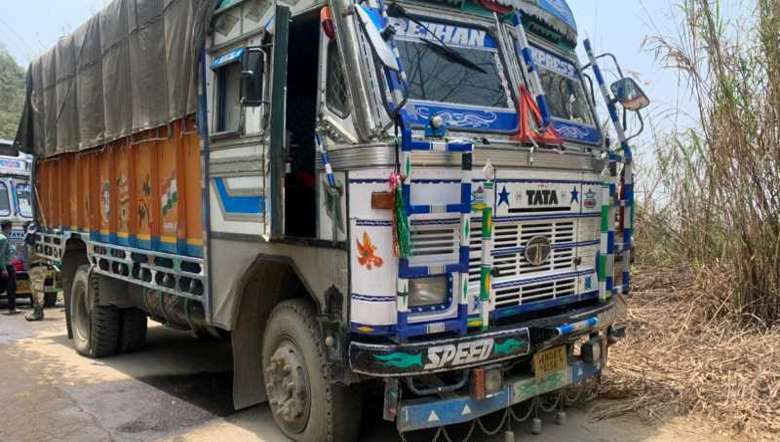 (Photo: IFP)
---
The Transporters and Drivers' Council (TDC) has urged the state government to initiate a vaccination programme for drivers and transporters who are transporting essential commodities in the state.
President of TDC, Ranjit said all the transport drivers who are transporting essential commodities within the state and along the national highways need to be recognised by the state government as frontline workers and a start vaccination programme for them immediately.
A letter addressing the chief minister and chief secretary will be submitted soon demanding to recognise the transport drivers as frontline workers followed by initiating the vaccination programme, he added
He continued that if the transport drivers cease their work with the fear of COVID-19 infection, the state could face severe problems in the coming days.
Ranjit further said the state government should take necessary measures for treatment and isolation centres of the transport drivers if they get tested of COVID-19. With a consistent increase in the rate of COVID-19 infection in the state, the government needs to take up immediate measures to start the vaccination programme for the highway transporters, he added.
In the meantime, the transport drivers should follow strict SOPs and guidelines to prevent from coronavirus infection, said Ranjit. 
First Published:
May 11, 2021, 9:56 p.m.