Centre allocates 93007.95 quintals of rice for Manipur under PMGKAY
Persons who do not have valid ration cards of National Food Security Act (NFSA) will not be covered as per the guidelines of the scheme.
---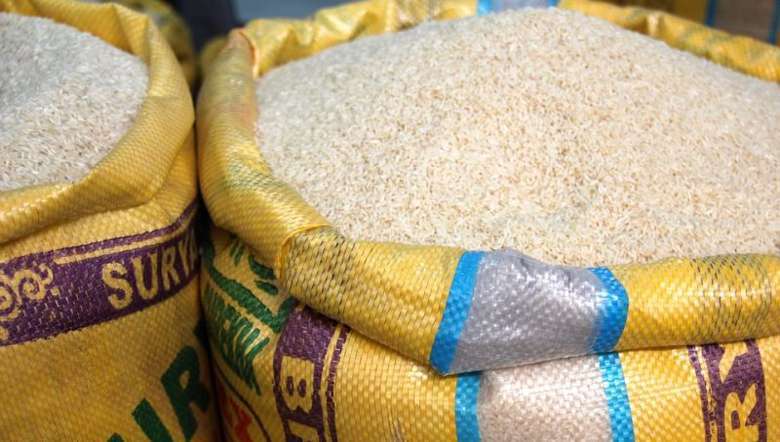 (Representational Image: Pixabay)
---
In an effort to help poor families during the COVID-19 pandemic, the Central government has allocated 93007.95 quintals of rice per month for May and June for Manipur under the Pradhan Mantri Garib Kalyan Anna Yojana (PMGKAY), director of department of CAF and PD, Yumnam Ranjan said.
Ranjan said in a release that the said quantity was allocated under the PMGKAY-Phase-III in order to provide additional rice of 5 kg per person free of cost for the month of May and June.
The initiative will benefit all the ration card holders and enlisted members. Persons who do not have valid ration cards of National Food Security Act (NFSA) will not be covered as per the guidelines of the scheme.
The quantities of the rice to be distributed in each district are:
1509.50 quintals for Jiribam
5436.05 quintals for Kangpokpi
9731.50 quintals for Bishnupur
1527.45 quintals for Tengnoupal
2110.20 quintals for Chandel
1105.10 quintals for Pherzawl
5814 quintals for Churachandpur
14334.70 quintals for Imphal East
19768.90 quintals for Imphal West
4752.20 quintals for Senapati
954.85 quintals for Noney
3333.80 quintals for Tamenglong
6512.95 quintals for Kakching
11291.85 quintals for Thoubal
3819.30 quintals for Ukhrul
1095.60 quintals for Kamjong
The quantity is for one month. The aforementioned quantities of the rice are for each month of May and June, it added.
It further stated that the allocated quantity will be lifted by the district authorities through transport contractors appointed by the CAF and PD department. The contractors will be solely responsible for the safe transportation of the entire quantity of PMGKAY rice from FCI depot to the respective Fair Price Shops (FPS) of concerned districts of Manipur within the validity period.
Stating about precautionary measures, it said that FPS owners may appropriately draw out distribution plans at the local or ground level in consultation with the beneficiaries for distribution of rice under supervision of the concerned district supply officers (DSOs). Proper SOPs should be maintained particularly social distancing of at least six feet distance between beneficiaries during the distribution process of PMGKAY and NFSA. The beneficiaries should be encouraged to wear masks and use hand sanitisers.
To ensure uninterrupted supply of food grains to the PDS beneficiaries, all FPS will distribute the food grains to the beneficiaries on all seven days of the week between 9 am to 1 pm and 3 pm to 6 pm, it added.
Under the existing system of PDS, DSOs and civil supply inspectors of CAF and PD shall conduct regular inspections of the shops to ensure that FPS under their respective jurisdiction is operating strictly. All DSOs of CAF and PD shall take action against defaulting FPS in accordance with rules in place. Further, DSOs have been instructed to submit a daily monitoring report on lifting and distribution of NFSA and PMGKAY rice to the director of the department of CAF and PD, the release said.
First Published:
May 9, 2021, 11:35 p.m.