Five beds will be reserved for frontline workers: Raj Medicity
Raj Medicity stated that it will be upgrading its intake capacity to 100 Covid beds, including 25 ICU beds
---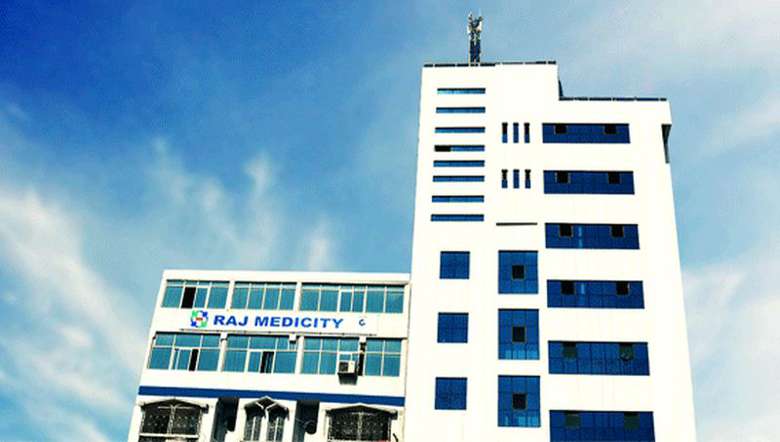 (PHOTO: Facebook)
---
Raj Medicity on Sunday announced that it will keep five COVID beds reserved for frontline workers and provide them with a free treatment facility.
In view of the rapid rise in Covid cases due to the second wave in the state and resultant rapid demand for hospital beds, the hospital will be upgrading its intake capacity to 100 Covid beds which include 25 ICU beds, stated Raj Medicity in a release.
It stated that the hospital has been at the forefront of combating COVID-19 in the state from the beginning of COVID first wave by providing a dedicated 42-bedded Covid block.
Raj Medicity chairman H Rajen thanked the state government for the support that has been given to the hospital and appealed to all those who are eligible for vaccination to get vaccinated at the earliest and to maintain SOPs, it added.
The chairman also urged the general public to approach hospital as early as possible when the SpO2 level is below 94 per cent (room air) and having a complaint of shortness of breath, the release stated. He further appealed to the people of Manipur to join hands together to make a Covid free nation, it added.
ALSO READ
First Published:
May 9, 2021, 10:51 p.m.