COVID-19 Second Wave: Do keep the supply chain going
Unlike the first wave, there is no visible sign of wannabe MLAs distributing food grains and lentils and cooking oil this time around.
---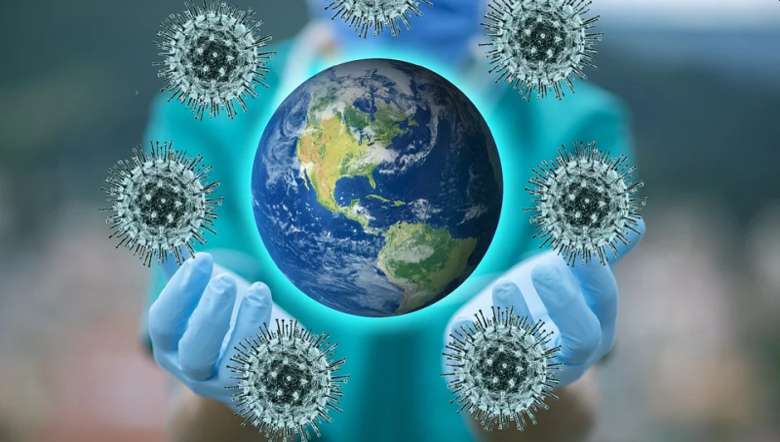 Representational Image (PHOTO: Pixabay)
---
When the second Covid-19 wave came knocking on the doors of Manipur, the Sarkar gave an almost knee jerk reaction. It banned the entry of all Manipuris without a valid covid free certificate. This was indeed a very cruel act for Manipuris staying outside the state, as they would be left in peril with nowhere to turn to if they tested positive for the virus.
It should have been borne in mind that the many Covid express and mails that had chugged in at the Jiribam Railway Station last year from the Indian metropolises was responsible for bringing in the scourge to the state. They were kept quarantined and those who tested positive were treated and discharged. But this time the state seems to be on the point of disowning its citizens to some farfetched idiotic advice.
It should be noted here that the submission of a Memorandum by the Manipur Students Association Delhi and other Student bodies in the capital, urging the state government to come to the aid of Manipuris who are Covid positive and are stuck there.
The Manipur Government also had a harsher counterpart thousands of kilometers away in Australia when the Government in Canberra announced that any of its citizens returning from India will be sent to Jail. It created such an uproar that the government was forced to rescind the Order.
Then there is the question of shortage of Covid Vaccines for the 18+ plus segment. The need to keep the supply chain going on was perhaps not thought of earlier. This is crucial as the second variant is considered much more lethal and a vaccination is considered the only solace against it for it can ensure at least that you do not die even if you contract the virus.
Then there is the question of a likely shortage of oxygen and considering Manipur's track record of black marketeering it will not be surprising if segments of the oxygen cylinders being brought in finds its way to the Black Market. And in the metropolis the price of a single cylinder of oxygen which used to retail for around Rs 800 per cylinder shot had reportedly shot up to Rs one lakh.
The good news is that the Sarkar has clamped curfew for a week or so. But for how long can you keep a population locked up. Don't they require you to go out and buy food and medicines.
Unlike the first wave, there is no visible sign of wannabe MLAs distributing food grains and lentils and cooking oil this time around. At least one member of the family should be allowed to venture out at least for two hours to procure essential items and please allow them to use their vehicles as it will save time.
Another question is what is the logic behind opening banks and disallowing normal citizens to do normal transactions instead confining it to government transactions meaning Thika Bills and for Covid-related matters whatever the later means I simply do not know.
Also, during the first round last year, curfew passes were issued.
People who took these passes required it for specific purposes. Either declare that the same passes will be valid or for heaven's sake issue fresh ones so that those who still need to move around can do so.
And farmers in the villages need to sell their vegetables and people need to consume them. The opening up of online vegetable portals may be a novel idea but how many people actually have access to the internet that they can order Aloo-Gobi on it.
It will do well for the Sarkar to mobilise the various Gram Panchayats and Village Authority people and purchase in bulk the produce of the villagers and stock them at every sub-divisional headquarters where people can come on fixed dates and timings and purchase them for consumption.
These are just food for thoughts during these Pandemic days. Hopefully, the Sarkar would be listening.
(The Views expressed are the writer's own)
First Published:
May 8, 2021, 10:53 p.m.