Move on to more ICU facilities
IFP Editorial: Recasting Covid Care Centres and efforts to increase hospital beds is fine. But, what is most urgent presently is strengthening the Critical Care units in the different hospitals.
---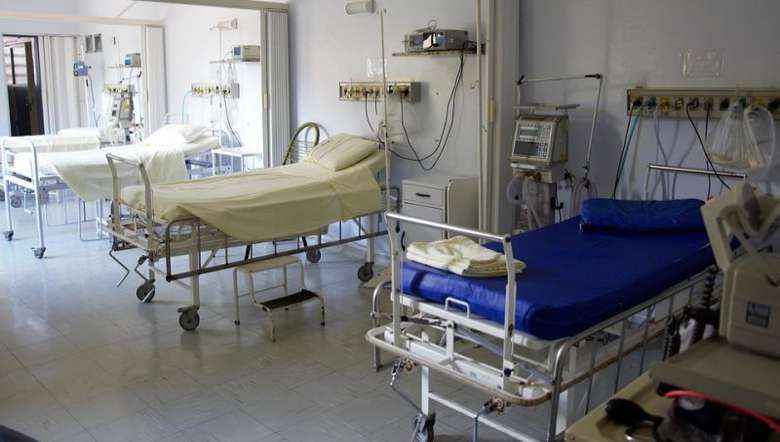 Representational Image (PHOTO: Pixabay)
---
May 1 has already gone past and registration for vaccination of the age group 18-44 is piling up at the CoWIN website. But, Manipur's consignment of vaccines for the said age group is yet to arrive in Imphal. After a rude awakening with the sudden surge in Covid-19 positive numbers with a daily range of 3 lakh plus, the Narendra Modi government had announced that vaccination will start for the said age group and asked everyone to register themselves in the website, as pressure mounted from several quarters. As soon as it was announced, the media began to take stock of the availability of vaccines to meet the huge requirement and found out there is a situation of not having enough vaccine stock but also a controversy in the pricing of the vaccines. The Supreme Court had questioned the differential pricing of the vaccine. While the price per vaccine was Rs 300 for the states, it was Rs 150 for the Centre. All this is happening in the midst of news that The Serum Institute of India CEO has said that it will not be able to supply the next batch until July. The United States talks about sharing its Astra-Zeneca vaccine stock with India, but who knows when it will arrive.
Also Read: 'COVID-19 vaccines likely to reach Imphal within two-three days'
Owing to the situation, many states, including Manipur are not still unable to kick-start the vaccination schedule for the age group of 18-44 from May 1, as announced by the Narendra Modi-led government. Despite this crisis, we are still being bombarded with messages for registering ourselves for mass vaccination through the social media and other media platforms. If the initial weeks of vaccination saw a general reluctance among the public, the severity of the pandemic's second wave has forced them to flock to vaccination centres, flouting the very rules meant to keep them safe. Meanwhile, the pandemic situation in the state is becoming grave and graver day by day not only in terms of steep hike in daily Covid numbers and deaths but of hospitals running out of beds and oxygen. No, we shall not ask of the government whether it was caught napping when the second wave came or was it oblivious to the signs. Rather, we would be asking whether the state government is doing enough to deal with the crisis.
Also Read: COVID-19 Vaccination – misleading information on social media causing confusion, unfounded fears
We know, the N Biren Singh government is at least trying to do something by holding wide-spread consultations across the board and by starting an interactive process with the opposition MLAs, experts and health professionals. Constituency level Covid Committees along with Control Rooms has been activated, while designated Covid Care Centres in some of the hot-spot constituencies have been notified and also MBBS final year students are being prepped up to be pressed into service. For lack of sufficient oxygen plants in the state, the government is calling in favours from neighbouring states. Yet so far, we have not heard of the state sending SOS to the Centre for a special Oxygen Express. We are seeing reports of railways despatching Oxygen Express to many states every day and we should be taking advantage of it. From a two digit figure of 21 positive cases on April 14, the daily surge of Covid-19 positive cases has increased to 397 positive cases on May 5 with 10 more deaths, while the active cases has risen to 2,657 and 434 deaths. Wednesday's positive case figure is a slight climb down from Tuesday, but deaths have jumped from 2 to 10 which is indeed alarming.
Also Read: Is there enough vaccines for everyone?
Well, recasting Covid Care Centres and efforts to increase hospital beds is fine. But, what is most urgent presently is strengthening the Critical Care units in the different hospitals. In recent days, help including ventilators and other equipment have arrived from several foreign countries. So, the time has come to send SOS to the Central government not only of oxygen but equipment for revamping the critical care sector also.
First Published:
May 6, 2021, 12:37 a.m.