Close all educational institutions in India; defer all examination work: AIFUCTO
'We have already learnt many lessons from election rallies and Kumbh', the All India Federation of University and College Teachers' Organisation said, demanding closure of all schools and colleges for the month of May
---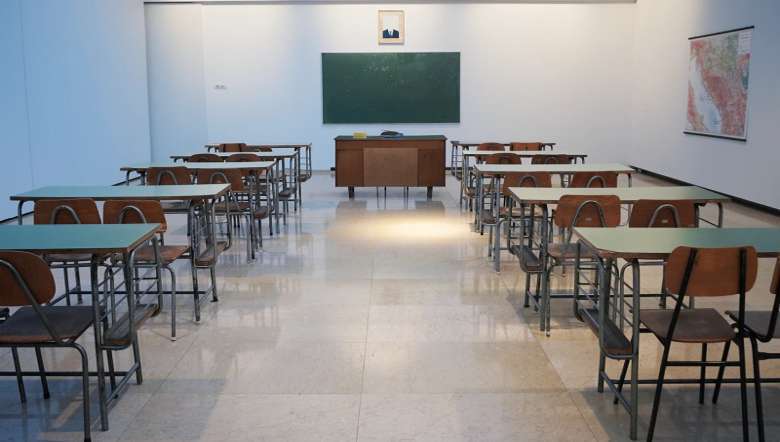 Representational image (PHOTO: Unsplash)
---

The All India Federation of University and College Teachers' Organisation (AIFUCTO) has appealed to the Government of India to issue instruction to all educational institutions across the country from KG to PG to be closed at least for the month of May in the interest and security of students, teachers and all educational  workers.
All examination works should also be deferred for minimum one month, stated a release signed by AIFUCTO general secretary professor Arun Kumar. This will ensure confidence and hope among all stakeholders to defeat  Corona and bring normalcy, it stated. AIFUCTO already sent SOS letters to MHRD and UGC to take appropriate decisions immediately, it added.
AIFUCTO values life more precious than occupation, it continued, adding, "We have already learnt many lessons from election rallies and Kumbh."
The Central government failed miserably to respond to the existing situation with a designed collapse of public funded health systems, the release stated. "Reports of casualties and spread of Coronavirus among the educational workers have seriously perturbed us," it added.   
It is a matter of satisfaction that the governor of Bihar being human and sensitive to the present dismal situation has ordered for rescheduling the summer vacation from June to May, it stated.
"The second wave of pandemic COVID-19 has created an unprecedented chaotic situation in our country. A fear psychology and a sense of frustration have gripped the entire nation. The situation has become more alarming due to the tragic failure of our public funded health systems. Lack of beds, medicines in the hospitals with adequate oxygen facilities and intensive care units coupled with uncertainty about the mass vaccination program have resulted in mental agony of the people. Large scale casualties some reported and more unnoticed has added confusion to the existing situation," it stated.
AIFUCTO as the vanguard of the educational system of the country cannot be a passive spectator when all its stakeholders are facing a life and death question posed by the pandemic, it added. 


 
First Published:
May 5, 2021, 12:23 a.m.