COVID-19 Vaccination – misleading information on social media causing confusion, unfounded fears
Take the vaccine, afford yourselves medical protection from highly possible severe illness or deaths from Covid-19.
---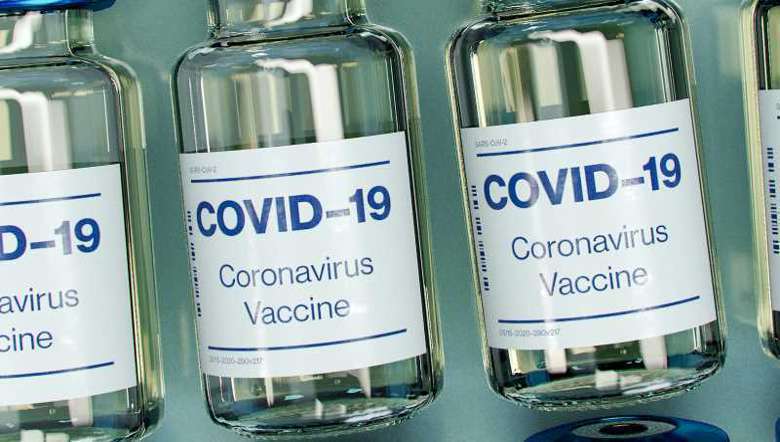 Representational image (PHOTO: Unsplash)
---
During this COVID-19 pandemic, our native villages in Northeast India have not been affected as badly by Covid-19 as in other parts of India or the world, but complacency and irrational behaviours are a potent combination for disaster. My personal assessment from contacting family and friends is that vital and accurate information about the Covid-19 vaccination is getting overshadowed by absurd social media. It is troubling to see widespread vaccine-hesitancy or resistance in the communities, or intentional delays in getting the vaccine by eligible people, even highly educated and trained professionals. Have we thought through this likely scenario: If you or I were to get the infection and required hospitalisation (because we didn't protect ourselves with the vaccine when we had the opportunity), innocent frontline workers will risk their lives to save ours, or we might inadvertently deprive a needier or more deserving person a medical facility or a hospital bed. It is worrying that social media is creating a barrier to self-betterment/societal progress. I think educated members of our society urgently need to be role models in spreading community education far and wide about the Covid-19 vaccination. The need of the hour is (1) to render a huge help to our healthcare professionals who are preparing to save lives in the event of a catastrophe, (2) potentially save the lives of our less educated relatives and friends who look to us for advice.
Below is a letter sent to my father's village in Manipur - Raenghzaeng.
There are a lot of unfounded fears and conspiracies about the Covid vaccines. The vaccine available to the public in Manipur and elsewhere in India is called Covishield produced by Serum Institute in Pune. Covishield is a version of the vaccine called AstraZeneca developed by Oxford University in the UK. You are required to take two doses. For many months, I have been following real and reliable world news from trusted sources about the efficacy of this vaccine, the protection the vaccine gives, the expected and normal side effects. This vaccine has been shown to have high efficacy—protecting people from serious hospitalisations or death from Covid-19. Some of you may have heard of extremely rare complications of blood clots after taking the vaccine but fatality from this reaction is one in a million. "...around 34 million [340 lakhs] people have been vaccinated with AstraZeneca across Europe and the UK... A small number of these people have had very rare blood clots… It's estimated that this very rare side effect may affect between 4 and 10 people for every 1 million [10 lakhs] people who get the AstraZeneca vaccine. It may cause death in 1 person in 1 million." (source: HSE website, Ireland's public health agency). Such complications are EXTREMELY RARE, so even if the entire village is vaccinated it is still very unlikely that anybody would get a dangerous side effect. The life-saving benefits of the vaccine far outweighs the extremely rare risks/side effects of the vaccine.
Advice: Take the vaccine, afford yourselves medical protection from highly possible severe illness or deaths from Covid-19. You are expected to get flu-like symptoms (fever, sweating, body-ache etc.) after getting the vaccine. The reaction will differ from one person to another. These minor reactions (or side effects) are only telling you that your immune system is alive and working well. The flu-like symptoms are absolutely normal and expected, they will go away after a few (maximum 3 to 4) days.
There are new variants of the Coronavirus spreading rapidly and killing younger people around the world (especially in India!).
The latest new variant from India (officially called B.1.617; also called Double-Mutant) is causing great concern. Even here in Ireland (10,000 km away), India is on every news broadcast and the world is increasingly very worried about what will happen when this Indian variant starts spreading outside India. The threats faced by you in Northeast India are frighteningly higher.
Raenghzaeng, a village in Manipur, is close to the airport city Imphal. There are extremely high risks of someone bringing infections to our village. It takes two weeks after receiving the first dose of the vaccine to get some protection. It is only after two weeks of receiving the second dose of the vaccine that you get the maximum protection that the vaccine can give. BE PROACTIVE NOT REACTIVE and start protecting yourselves immediately! Because of the second week's timeframe for the vaccine to start working, if our people are waiting to see local cases of Covid-19 to start vaccinating it will already be too late, and people will die as a result.
Some village members raised the issue that there is no Covid-19 Vaccination Programme in our village, or that so far there is no information from any concerned authority about vaccinating our village members. Vaccination centres are not in each and every village, including ours. Vaccinations centres are open only at identified points. For our village people, Bishenpur (Bishnupur) District Hospital will be the nearest local vaccination centre and is within walking distance, less than 2 km away! Or, other nearby hospitals like RIMS, JNIMS: our village is extremely fortunate to be close to Imphal city, villagers can easily go to Imphal on an autorickshaw!
The government is not going to come to our village to give the vaccination. We have to take action and search for ourselves. I understand that our Primary Health Centre is not functional, but right now that does not matter at all when there are FREE vaccines available elsewhere locally. From May 1, all people who are 18 years of age and above will be eligible to get the vaccine. Please be aware that there could be acute shortage of vaccines, as is already happening in various parts of India. Please follow only trusted and unbiased news from trusted sources.
There are millions of people who are misguided or misinformed and unintentionally creating chaos, confusion, and fears on social media. Some of these people are western doctors that might sound credible but are actually quacks and/or conspiracy theorists, shunned by their peers for spreading misinformation. Please use COMMON SENSE to know what is real from unreal and avoid all hype social media that gives "information" that goes against the international scientific narrative. In case of doubts, we are here for each other!
This could all be over in a few months if we take rational immediate decisions now. I personally urge all eligible to consider getting the vaccination as your top priority. Our village people will struggle to access good or sufficient hospital facilities when/if the public health crisis strikes: we will suffer. Do we want unnecessary deaths? WHY so far, has the literate and educated youth residing in the village not distributed vital and correct information to our elders and high-risk members—such as the need for vaccination, vaccine-safety, vaccine eligibility, availability, how/where to get the vaccine from, information about facts/rumours of the vaccine—during an ongoing global crisis of a deadly and highly infectious disease...?
Scientists and medical doctors have strongly recommended that people with diabetes, high blood pressure, skin allergy, cancer, heart/kidney/liver patients should take the vaccination. These high-risk groups have a very high chance of death if not protected by the vaccine.
The Directorate of Health Services, National Health Mission, Manipur have also recently issued clarification on doubts about Covid-19 vaccination for these high-risk groups. If not already in place, I think it is extremely urgent and essential to constitute a small Volunteer Group to mobilise our people to get vaccinated, distribute correct and vital information, help each other for those who might not have the logistics, or physically unable to reach vaccination centres, help each other register through vaccination registration mobile-phone App. Regardless of personal preferences/ideals related to the vaccine, please do not keep this vital information to yourselves, as everyone must be given the choice to protect themselves and their loved ones through vaccination. Every literate member of a household, please read out my urgent plea, if possible please read out to groups (e.g. women society, men society, youth society)— while observing all Covid-19 appropriate behaviours. You may not know me personally and I may not know you all personally, but I am a Raenghzaeng woman and my heart burns for my people from a very far-away land.
(The views expressed are the writer's own)
First Published:
May 4, 2021, 5:47 p.m.