KNO/HNA, Hmar Inpui condole demise of professor Nehginpao Kipgen
Professor Dr Nehginpao Kipgen succumbed to COVID-19 on Sunday morning in New Delhi.
---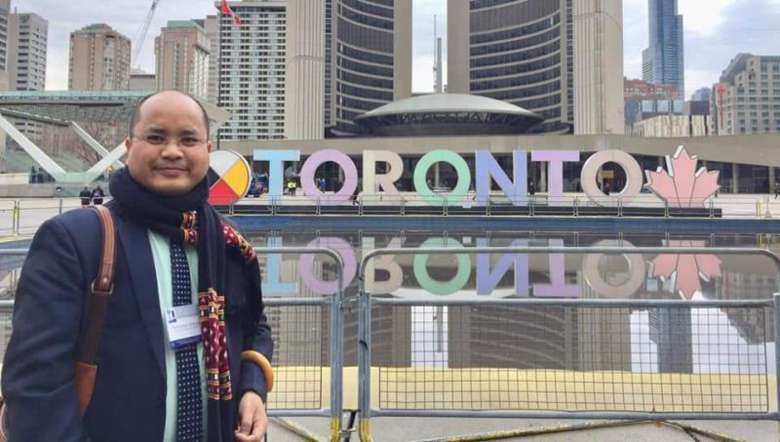 Professor Dr Nehginpao Kipgen
---
The Hmar National Army, an entity of the tripartite talks with the governments under the umbrella of Kuki National Organization (KNO) mourned the untimely demise of professor Dr Nehginpao Kipgen and shared the loss of the bereaved family.
The outfit's chief-in-command, HK Laltanpui Fenate in a condolence message stated that HNA is deeply saddened at the sudden and untimely demise of professor Dr Nehginpao Kipgen who was the executive director of the Centre for Southeast Asian Studies (CSEAS), Jindal School of International Affairs, OP Jindal Global University yesterday as a result of complication arising out of COVID-19 infection.
He continued that the outfit is extremely shocked to learn that such a brilliant researcher, academician and a dedicated member of the academic community and the Chin-Kuki-Mizo community had been taken away so unexpectedly while adding that he made an indelible mark with his youthful and dynamic leadership upon all, especially to his students.
He was an incredible asset whose absence will be felt more and more in the days to come, he added.
While assuring to support the bereaved family, the outfit also hopes that the family, friends and acquaintances of the professor find the strength to bear with the loss.
While it mourned the sudden loss of the renowned professor, the outfit also joined the entire OP Jindal Global University and the rest of the Kuki-Chin-Mizo communities in praying that his soul rest in eternal peace.
It also anticipated that professor Dr Nehginpao Kipgen's memory would be a source of motivation for all.
Meanwhile, the Hmar Inpui general headquarters also expressed condolence over the untimely demise of Dr Nehginpao Kipgen while praying to the Almighty to console the bereaved family in these difficult times and share its deepest sympathy to his near and dear ones.
Professor Dr Nehginpao Kipgen was a dynamic and an active soul, a philosopher of the South East Asian, it added, stating that it is a great loss which would be irreplaceable. May his soul rest in peace, stated president Hmar Inpui general headquarters, Joseph R Hmar.
ALSO READ:
First Published:
May 3, 2021, 10:27 p.m.