COVID-19: Taiwan-made TCM formula grabs world attention
Taipei Economic and Cultural Center in India (TECCI) Representative, Ambassador Bau Shuan Ger hoped that the Indian authorities would officially approve the medicine and introduce it in the Indian market.
---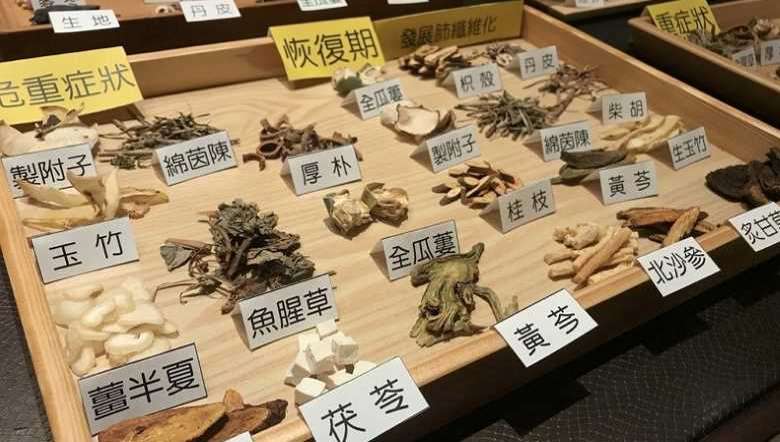 (Photo: IFP)
---
As the global pandemic COVID-19 has infected 154 million people and claimed three million lives as of Monday, a novel traditional Chinese medicine (TCM) formula, Taiwan Chingguan Yiahu (NRCM101), is in the news as it is being sought after worldwide especially in Western countries.
After the first case of the disease was reported in Taiwan on 21 January, 2020, scientists at the National Research Institute of Chinese Medicine (NRICM) administered the plant-based TCM to patients in Taiwan since April 2020. After treatment, it was certified that 33 older and sicker patients with more coexisting conditions and showed no improvement after 21 days of hospitalization achieved three consecutive negative results within a median of nine days and reported no adverse results.
So, scientists advise that any adult who does not show any symptoms of the disease should take two sachets (10g) of the formula daily for five days and then one sachet (5g) as prevention. Those who have symptoms like fever, chest pain etc should take three to four sachets daily depending on the severity until no infection concern. If the symptoms are severe, one sachet every three to four hours is advised. Children can take half of the dosage. The granules can either be swallowed directly with water or drink by dissolving in 200cc-400cc water. Pregnant and breastfeeding women should consult a doctor before consuming it.
The formula consisted of 10 herbs: Scutellaria Root, (Scutellaria baicalensis, HA, 18.75 g), Heartleaf Houttuynia (Houttuynia cordata, HC, 18.75 g), Mulberry Leaf (Morus alba, NB, 11.25 g), Saposhnikovia Root (Saposhnikovia divaricata, NC, 7.50 g), Mongolian Snakegourd Fruit (Trichosanthes kirilowii, ND, 18.75 g), Indigowoad Root (Isatis indigotica, NE, 18.75 g), baked Liquorice Root (Glycyrrhiza glabra, NG, 7.50 g), Magnolia Bark (Magnolia officinalis, NK, 11.25 g), Peppermint Herb (Mentha haplocalyx, NL, 11.25 g), and Fineleaf Nepeta (Nepeta tenuifolia, NR, 11.25 g).
At an international forum on traditional medicine held in March, President Tsai Ing-wen touted the herbal treatment for COVID-19. She said the formula has been found effective at inhibiting Corona virus replication and preventing the cytokine storm.
The medicine is now popular as a dietary supplement in the U.S., U.K., Australia, and Europe under the names of RespireAid and COVRelief, manufactured by Taiwanese pharmaceuticals Sun Ten and Chuang Song Zong, respectively.
Tsai said the government has drafted a five-year programme to further develop the herbal treatment, including applying it in precision medicine in line with the Chinese Medicine and Pharmacy Development Act and training talent. She added that Taiwan will explore the possibility of popularizing this alternative medicine internationally.
Taipei Economic and Cultural Center in India (TECCI) Representative, Ambassador Bau Shuan Ger hoped that the Indian authorities would officially approve the medicine and introduce it in the Indian market. He added that an Indian firm has already showed interest marketing it in the country.
Taiwan medical supplies arrive
Meanwhile, expressing its strong friendship with India in its fight against the pandemic, Taiwan has promised critical medical supplies to India. The first batch of such 150 oxygen concentrators and 500 oxygen cylinders arrived here on Sunday. More supplies are expected soon.
TECCI in a statement said, "Taiwan's deployment of medical supplies is testament to the close collaboration and partnership across multiple agencies on both sides. It also reflects the robust relief efforts and contributions made by the Government and people of Taiwan to bring humanitarian relief to India. While the contribution is modest, we hope that it will bring comfort and relief to the patients in need and ease the burden on the healthcare workers who are working tirelessly to fight the pandemic."

As India logged a record-breaking daily surge of corona virus infection for consecutive days, President Tsai Ing-wen said that Taiwan "stand with India" during this difficult time while offering to provide help.

Vice President Lai Cing-te also said, "I wish to express my heartfelt solidarity with the Indian people. The global COVID crisis is far from over but we will get through it together."

Taiwan's Foreign Minister, Dr. Joseph Wu tweeted, "The government & people of Taiwan are seriously concerned about the COVID19 situation in India. We're closely monitoring developments & holding in-depth discussions aimed at providing requisite support to our Indian friends at a time of great need."
First Published:
May 3, 2021, 1:27 p.m.