KRA army chief, his bodyguard shot at Lhungtin village
The deceased self-styled army chief of KRA was identified as Janggin alias Jetlee Baite, 40.
---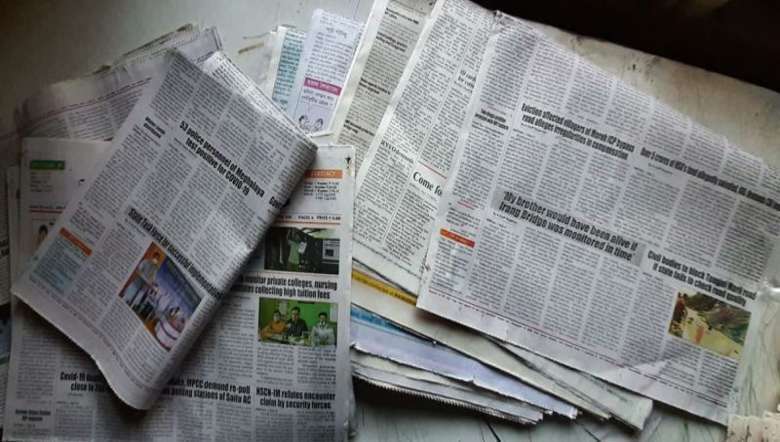 Read IFP daily
---
The self-styled army chief of the Kuki Revolutionary Army (KRA), which is under Suspension of Operations with the governments, was brutally killed on Thursday evening along with his bodyguard at around 10:30 pm by unknown armed miscreants at his Lhungtin residence.
The KRA is also under Tripartite Talks with centre and state government under the umbrella of Kuki National Organisation (KNO).
The deceased self-styled army chief of KRA was identified as Janggin alias Jetlee Baite, 40, son of (Late) Tongpao Baite of Lhungtin village and his bodyguard who was also shot was identified as Lamginlen Hangshing, 20, son of Hellal Hangshing of Tingpibung village.
Saikul police recovered the dead bodies and deposited them at RIMS morgue for post-mortem.
The incident reportedly occurred when unidentified armed miscreants attacked the KRA army chief at his residence at Lhungtin village at around 10:30 pm. Janggin and his bodyguard died on the spot. Bullet marks were seen at his chest and belly, and his head was partially blown off while his bodyguard possessed several bullet marks at his belly, said the police source.
Lhungtin is a sub-divisional headquarters in Kangpokpi district located around 14 km from Saikul hill town and approximately 25 km away from Kangpokpi district headquarters. The designated camp of KRA is situated a few kilometres away from Lhungtin village.
According to the locals, indiscriminate firing sounds of bullets echoed throughout the entire area at around 10:30 pm which continued till almost late midnight. Nobody could ascertain what was happening in the middle of the night and everyone was in deep anxiety as gunshots were heard everywhere.
Saikul police and 38 Assam Rifles Saikul Post along with Saikul CVOs reportedly rushed to the spot to take stock of the situation and by the time they reached, the lifeless bodies of the KRA leader and his bodyguard were found.
No organisations have claimed their hands on the incident while KRA is also yet to comment on the brutal killing of its leaders and his bodyguard till filing of this report. A case has been registered at Saikul Police Station in connection with the incident.
First Published:
April 30, 2021, 9:34 p.m.