IDUs, PLHIVs sensitised on TB preventive therapy to generate demand for 3HP
The workshop was attended by 18 participants representing various community organisations from different districts.
---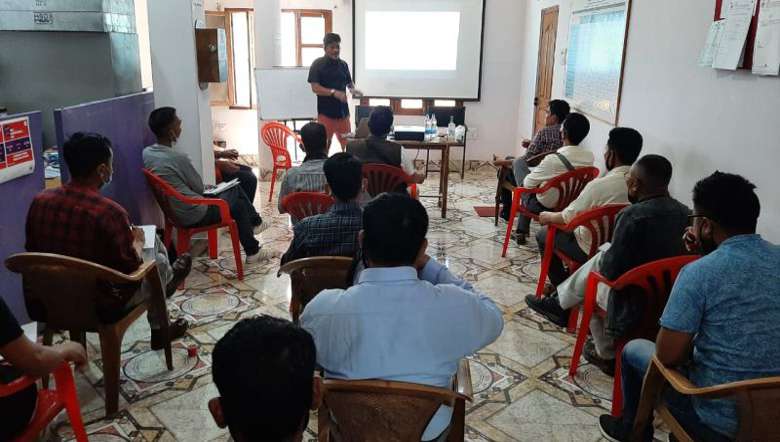 A one-day workshop on 'TB preventive Therapy (TPT) and 3 HP Community Demand Generation and Treatment literacy programme for TB prevention among PLHIV, with Drug users and PLHIV representatives in Manipur' was held at the conference hall of Community Network for Empowerment (CoNE) located at Keishamthong Hodam Leirak Machin, Sega Road on Wednesday.
A release stated that the programme was jointly organised by CoNE with ARK/Kripa Foundation Catalytic Small Grant Application-IMPAACT4TB and supported by TAG with the objective of imparting knowledge on the basics of TB preventive therapy among people who inject drugs and people living with HIV.
The workshop was attended by 18 participants representing various community organisations from different districts of the state, it stated.
The release also stated that president CoNE, RK Nalinikanta who was present as resource person during the workshop covered topics on Global Burden of TB and TB/HIV, Understanding TB infection, Fundamentals of TB preventive therapy (TPT), 3HP and 1HP: new(er) short-course TPT options and TPT for special populations. 
He also criticised the Isoniazid Preventive Therapy (IPT) carried out as a one of the TPT regimen under the national TB programme, it mentioned. He pointed out that though this IPT regimen is effective, it is less user-friendly and therefore the programme has become unpopular intervention in treating Latent TB infection (LTBI), it added.
It further stated that now, the IPT era is over with the arrival of a new WHO approved TPT regimen namely 3HP, which is a combination of Isoniazid and Rifapentine is safe and well tolerated. 3HP poses less risk of hepatotoxicity (liver toxicity) than IPT. This can be safely prescribed to people who inject drugs living with HIV and other PLHIV as well, it added.
Nalinikanta also pointed out the problem of the price which limits the availability, accessibility, acceptability, and quality of 3HP for TPT. "If prevention is a public good, then TPT regimens must be considered good for the public," he remarked.
The workshop winded up with the adoption of a number of resolutions which included submission of representation to National AIDS Control Organization (NACO) and other relevant stakeholders to recommend 3HP as a TPT regimen for PLHIV under the national programme, it added.
ALSO READ:
First Published:
April 30, 2021, 6:36 p.m.