Iran denies Baha'is a dignified burial
The destruction and desecration of Baha'i cemeteries is a part of the Iran government's long standing policy of the "persecution" of the minority community in that country..
---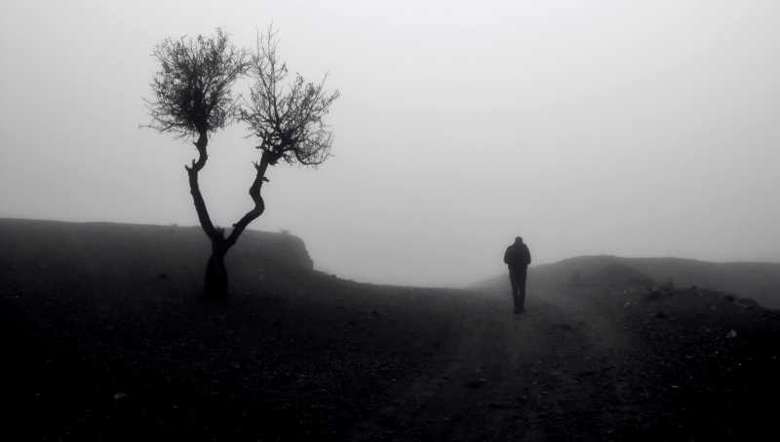 Representational Image (Photo by Javad Esmaeili on Unsplash)
---
Continuing its decades-long "agenda of persecution of Baha'is from cradle to grave", the Iranian government has now banned burying the dead bodies of the community members in a space previously allocated to them in Tehran's Khavaran cemetery, according to the National Spiritual Assembly of the Bahai's of India.
The Assembly alleged that destruction and desecration of Baha'i cemeteries is a part of the Iran government's long standing policy of the persecution of the minority community.
After the 1979 Islamic Revolution, the country's government began to desecrate, and in some cases demolish, Baha'i cemeteries all over the country. 
In 1981, the central Baha'i cemetery in Tehran was confiscated, and over 15,000 graves were demolished. Later a parcel of land in this cemetery was assigned to them in a portion of the cemetery colloquially known as "place of the damned".
The government not only refused to sell the property to them but also substantially increased the price of each burial plot. 
Now the agents from the Security Office of the Behesht –e-Zahra Organization, which manages Khavaran, have banned the community from using this plot. 
Baha'is who were attempting to use the allocated land have been threatened. Community members are now being forced to use either the narrow gaps between existing graves or a mass burial site authorities àhave recently emptied, the Assembly said.
This site was the burial place of thousands of political prisoners killed in early years of the Islamic revolution. Moreover, at least 50 Baha'is who had been killed for defending their beliefs had been buried there.
"Prohibiting individuals from burying their loved ones in a befitting manner, when they are already in grief, is beyond inhumane", said Diane Alai, Representative of the Baha'i International Community to the United Nations in Geneva.
"The Baha'is respect the resting places of all and, given that over many decades the Baha'i community has faced the desecration of its own cemeteries, they do not want anyone to experience the same pain by burying their dead where others recently lay.
"A dignified burial according to one's own religious laws is among the most basic human rights", Ala'i added. "The Iranian authorities must respect this and stop hindering the Baha'is from exercising this rights," Diane said.
It may be mentioned that the Kharavan cemetery is an unmarked cemetery unlike other cemeteries in the world. The graves in the cemetery that lies in Southeast Tehran do not have any marking on them.
First Published:
April 27, 2021, 11:54 a.m.