Mt Koubru Impasse: Maintaining status quo is best solution, says ATSUM
ATSUM appealed to all the ethnic communities of Manipur to refrain from using provocative statements over Mt Koubru.
---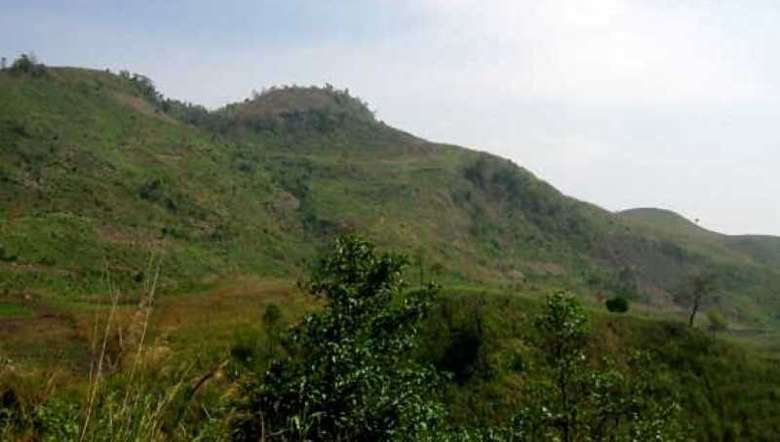 Mt Koubru (PHOTO: IFP)
---
The All Tribal Students' Union Manipur (ATSUM) stated that in connection with matters concerning Mt Koubru, the best option is to avoid any mudslinging and maintain the status quo of the sacred mountain as it was in ancient times.
The tribal body appealed to all the ethnic communities of Manipur to refrain from using provocative statements having the potential to spark off communal conflagration in connection with Mt Koubru impasse.
Objectively, ATSUM wants sanity to prevail and if the mudslinging and impasse are to be rooted out, the best option is to maintain the status quo as it was in ancient times, stated a press communiqué issued by information and publicity secretary Khaiminlen Doungel. 
It is true that Mt Koubru has been an important pilgrimage site and equally a sacred site for various communities as prayers, religious congregations, fasting and other rituals are done at the summit. Besides, it is also an important site for adventure lovers and revellers and hence, 'status quo' should be maintained by one and all, it added.
It is indeed unfortunate on the part of the state government for its inability to bring forth an amicable solution on the present Mt Koubru impasse, he stated.
He also said that the attempt to paint communal colour by various individuals and organisations and it's appendages with provocative statements is condemnable because in spite of the fact that clarifications after clarifications were issued by the tribal civil bodies that 'no restrictions were imposed on pilgrims', some people simply refused to listen to the voice of sanity.
He further said that there are organisations going overboard and for that matter, chaotic situations have had arisen, sowing seeds of hatred amongst various ethnic communities of the state.
ATSUM appealed to all the ethnic communities of the state to maintain maximum restraint in words and utterances for the state is going through precarious situations that may evolve and negatively impact on the hard earned peace and peace loving societies of Manipur.
Meanwhile, the union also stated that the recent outbreak of lawlessness in the form of arsoning of dwelling houses and firing at Sandang Senba Maring village right on the nose of the so called peace keepers or the law enforcing agency is unfortunate and a mockery to the present government. 
It stated that the fact finding committee constituted by the state Government to solve the land dispute need to be expedited while adding that land is sacred to every community, big or small and thus, the inalienable rights over the land cannot be simply given when coerced by a bigger community. 
ATSUM also considers it pertinent that central security forces stationed at Sandang Senba Maring village since March 29 to avert confrontation between the two villages over land dispute, is not withdrawn until and unless an amicable solution is reached.
ALSO READ:
First Published:
April 27, 2021, 12:23 a.m.