Sanaton Athokpam Death Case: Six student bodies support statewide 24-hour total shutdown
The JAC formed to get Justice for Sanaton Athokpam had called for a 24-hour statewide total shutdown in Manipur from 6 pm of April 26.
---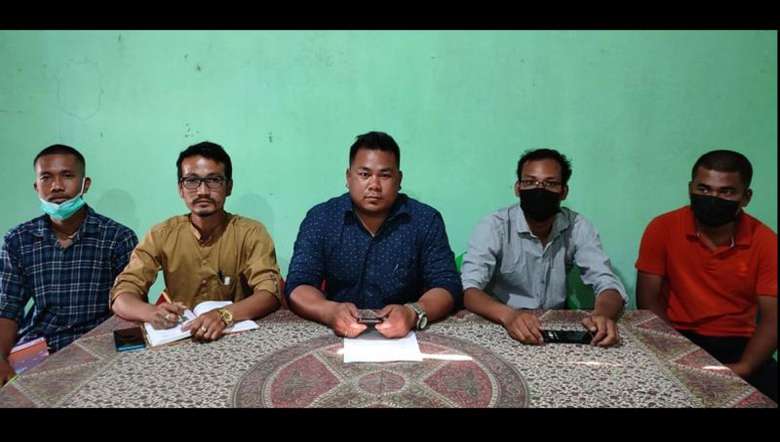 Six student bodies of Manipur have extended their support to the 24-hour total shutdown called by the JAC formed to get Justice for Sanaton Athokpam from 6 pm of April 26, demanding justice for the medical student who died allegedly under mysterious circumstances.
The announcement was made by Apunba Ireipakki Maheiroi Sinpanglup (AIMS) president Saikhom Premchand, a representative of the six student bodies in a press conference held at the head office of AIMS located at Kwakeithel, Imphal West on Monday.
The six student bodies are AIMS, Manipur Students' Federation (MSF), All Manipur Students' Union (AMSU), Kangleipak Students' Association (KSA), Students' Union of Kangleipak (SUK) and Democratic Students Alliance of Manipur (DESAM).
On March 15, Sanaton Athokpam was allegedly found hanging inside his hostel room of RIMS, Premchand said. Following the incident, a joint committee, 'Justice For Sanaton Athokpam' (JFSA) has been carrying out agitations demanding a probe into the mysterious death, he added.
Appealing to the authority concerned to solve the case at the earliest, he said that the six student bodies will support the statewide 24-hour total shutdown imposed by JFSA, to remain in effect from Monday 6 pm till Tuesday 6 pm .
AMSU vice president Laishram Athouba said the hostel room where Sanaton was allegedly found hanging was not sealed until March 26. The student body finds the delay in sealing the hostel room suspicious, he said. The delay in sealing the room could be a part of some hidden agenda to prove that Sanaton committed suicide, he added.
Athouba said the six student bodies have been supporting various agitations carried by JFSA. One of the main reasons for imposing the total shutdown by JFSA is that the government and authorities concerned are not putting priority in solving the case, he added.
He further said media personnel, matters related to faith, medical and other essential service will be exempted from the purview of the total shutdown. Athouba further appealed to the people to support the total shutdown in order to deliver justice for Sanaton Athokpam.
Click Here For More News From Manipur
ALSO READ:
First Published:
April 26, 2021, 8:49 p.m.