Mahavir Jayanti 2021: State leaders call upon people to imbibe teachings for living in harmony and peace
Manipur Governor Najma Heptulla, CM Biren and Labour Minister Satyabrata Singh greeted the people of the state on the occasion of Mahavir Jayanti 2021.
---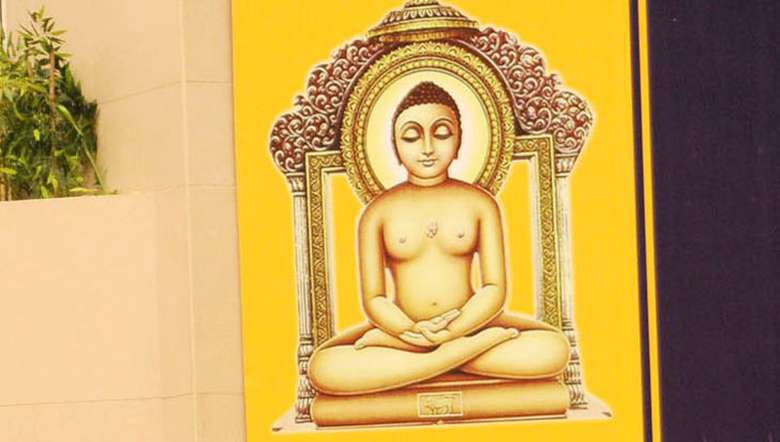 (PHOTO: Wikimedia Commons)
---
Manipur Governor Najma Heptulla has expressed happiness and extended greetings to the people of Manipur, especially to the Jain community on the sacred and auspicious occasion of Mahavir Jayanti which falls on Sunday.
Her message stated that Lord Mahavir's teachings transcend all barriers and his everlasting message of peace co-existence rings true even today.
"While remembering and celebrating the birth of this apostle of peace, let us re-dedicate to follow the spiritual and ethical path propounded by him and follow his values of living in Harmony and brotherhood," it stated.
Chief Minister N Biren Singh also extended greetings and wished the people of the state on the upcoming occasion of Mahavir Jayanti.
Mahavir Jayanti is the birth anniversary of Lord Mahavir, the founder of Jainism who was an apostle of truth and righteousness, his message stated. He propounded the principle of 'Ahimsa' or non-violence as the supreme moral virtue, and stressed on the equality of all living beings, it stated. His teachings emphasised on taking the five vows of non-violence, truthfulness, non-stealing, chastity and non-attachment to achieve spiritual peace and enlightenment, it further stated.
"On this occasion, let us remember and imbibe his teachings for universal harmony and peace," the message added.
Labour and Employment Minister Th Satyabrata Singh has also extended greetings on the occasion of Mahavir Jayanti.
A message from the minister urged the public to endorse the teachings of Mahavir with the onset of the occasion on Sunday. "Let us pray and join hands with all the people of Manipur and the whole country as we celebrate Mahavir Jayanti this year," it stated.
First Published:
April 24, 2021, 9:11 p.m.