I did not mention name of CM' wife, says retired sub inspector in alleged bribery case
SP of Kakching district Y Victoria had stated through the media that the main accused Md Yahiya Khan is now in jail after being arrested on a charge under Narcotics and Psychotropic Substance (NDPS) Act
---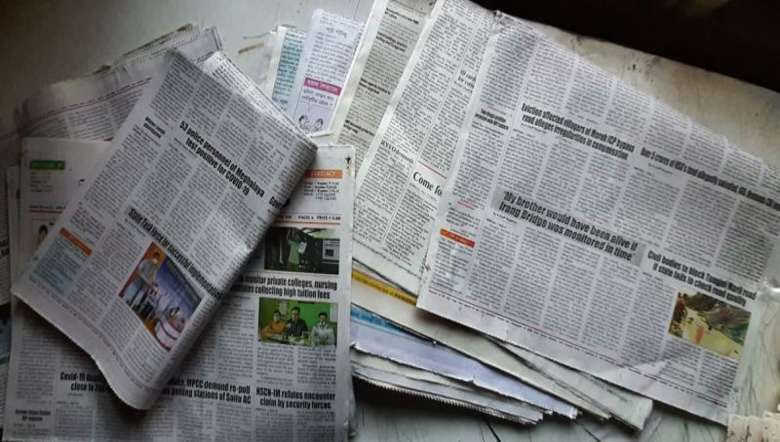 Read IFP daily
---
Concerning a news report of a bribery case in which the name of CM's wife was allegedly mentioned, the accused, retired sub-inspector Khuraijam Niranjoy of Pallel Mayai Leikai clarified on Wednesday that he did not mention CM's wife.
He was supposed to have taken the alleged bribe money from one Sagolshem Shyamjai Singh of Pallel for affecting his appointment as a constable in the Manipur Police by way of giving the money to the wife of chief minister of Manipur as per the news item, stated a clarification signed by Niranjoy.
He stated, "I know Shaymjai very well and it was he who had approached me in the first case to effect his selection. Thereafter, I had introduced him to one Md Yahiya Khan of Thoubal Moijing, a political person who had stood for elections in the Zilla Parishad also."
All transactions of money thereafter were done between Shyamjai and Md Yahiya Khan without his participation, he stated.
He further stated, "It is not at all true that I had ever mentioned the name of CM's wife at any point of time and I believe it is Shyamjai's figment of imagination to garner undue publicity to blame me."
SP of Kakching district Y Victoria had stated through the media that the main accused Md Yahiya Khan is now in jail after being arrested on a charge under Narcotics and Psychotropic Substance (NDPS) Act, and his release is being waited for further investigation, it stated.
"I also have reason to believe that the Kakching Police has registered an FIR in connection with the case. If I am to be arrested, being deemed to be a facilitator in the transaction of bribe money between Shyamjai and Yahiya, then Shyamjai the bribe giver should also be taken into police custody as both giving and receiving bribe money is considered a crime," it added.    
The clarification also mentioned that Niranjoy is bedridden after suffering two BP strokes and had authorised his wife to issue the clarification on his behalf.
First Published:
April 22, 2021, 4:45 p.m.