Nagaland's  COVID-19 tally rises to 12,747 as 97 more test positive
Nagaland now has 347 COVID-19 active cases.
---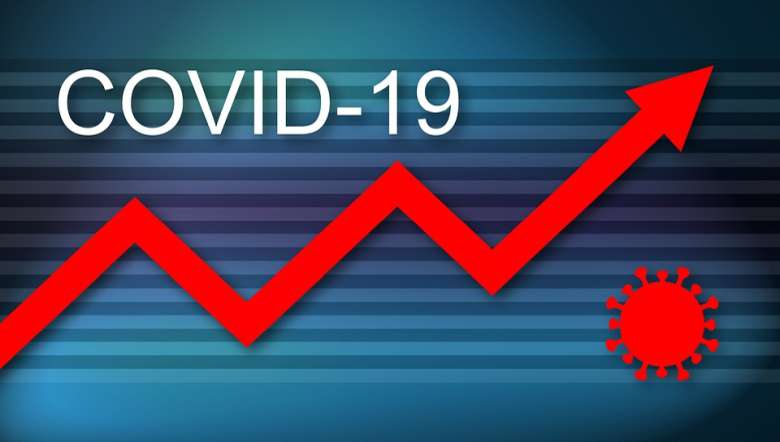 Representational Image (PHOTO: Pixabay)
---
Nagaland on Wednesday recorded 97 new cases of COVID-19 on Wednesday pushing the state's tally to 12,747, according to the state Health Minister S pangnyu Phom.
Of the new positive cases, 49 are from Dimapur, 46 from Kohima, and one each from Mokokchung and Tuensang.
With the new positive cases, Nagaland now has 347 COVID-19 active cases.
The cumulative number of recovered cases also increased to 12,114 as four more patients from Phek district recovered from the the viral infection, Phom said in a tweet.
"Update! 97 +ve cases of COVID-19 reported today. 49 in Dimapur, 46 in Kohima, 1each in Mokokchung & Tuensang. And, 4 +ve patients have recovered in Phek. Cumulative Total Cases: 12747 Active cases: 347 Recovered: 12114," the health minister tweeted.
Meanwhile,  Kohima District Task Force (DTF) on COVID-19 held its emergency meeting under the chairmanship of Deputy Commissioner Kohima, Gregory Thejawelie, at the DC's conference hall, Kohima on Tuesday. The meeting was attended by special invitees from Kohima Village Council, Angami Youth Organisation and Angami Student Organization besides other DTF members.
The meeting discussed and deliberated on various issues pertaining to the status of Covid-19 positive cases, vaccination drive, preparedness level and preventing measures in the District. The meeting decided to set up an Intensive Care Unit (ICU) at Meriema Covid Care Centre by Naga Hospital Authority Kohima (NHAK). In regard to power and water supplies at the centre, it was decided to entrust the concerned department officials to take care of the issues at the earliest.
For preventing the spread of COVID-19 in the district, the meeting decided that in coordination with ADC Kohima, Bhavani Sri, an enforcement drive of wearing face masks and other COVID appropriate behavior will be carried out in all the wards and town with medical team, police, All Kohima Municipal Wards and Panchayats (AKMWP) and respective sector magistrates.
The presidents of KVC, AYO, ASU and other members also shared their area of concerns and suggestions during the meeting. Issues in regard to random sampling and testing, shortage of man-power for Covid care centers, requirement of ambulances for transporting Covid-19 patients, pending bills, monitoring of entry points were also taken up where it was decided to highlight and pursue the related matters with the government at the earliest.  
The Deputy Commissioner also asked all his administrative officers to activate Covid Task Force and to strictly enforce COVID-19 appropriate behavior in their respective sub divisions for prevention of the spread of COVID-19.
(With inputs from NNN)
First Published:
April 21, 2021, 9:34 p.m.