New executives of KKL Henglep block elected
Election and oathtaking of the newly elected executive members of Kuki Khanglai Lompi (KKL) Henglep block for the term 2021-2024 was held on Thursday
---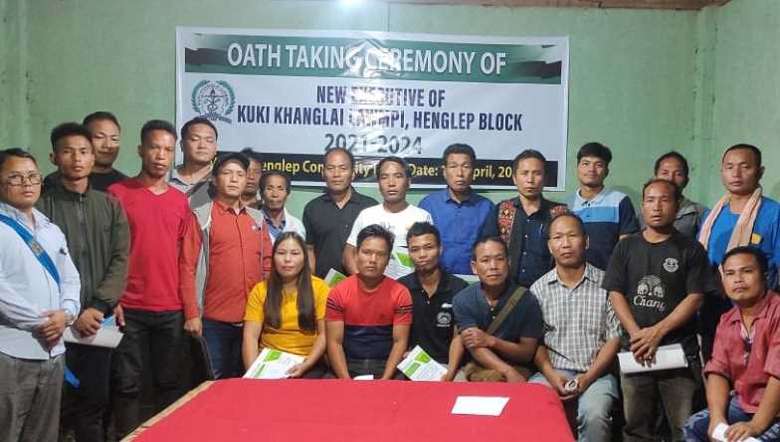 Election and oathtaking of the newly elected executive members of Kuki Khanglai Lompi (KKL) Henglep block for the term 2021-2024 was held on Thursday night at Henglep Community Hall led by vice-president (Administration) of KKL GHQ, T Lalboi Haokip.
The newly elected 28 executives of the KKL Henglep block included president, vice-president, secretary, joint secretary, advisory board and others. The oath taking session was administered by president of KKL GHQ, Kamthang Haokip.
After the session he briefed the gathering about the achievements and roles played by KKL for the society. He later extended gratitude to the chief of the area and churches for their cooperation.
First Published:
April 17, 2021, 9:25 a.m.