Allocate 30 per cent seats at temporary Ima market to Muslim women: PPF
The temporary market, a part of Khwairamband Ima Market, is currently undergoing repair.
---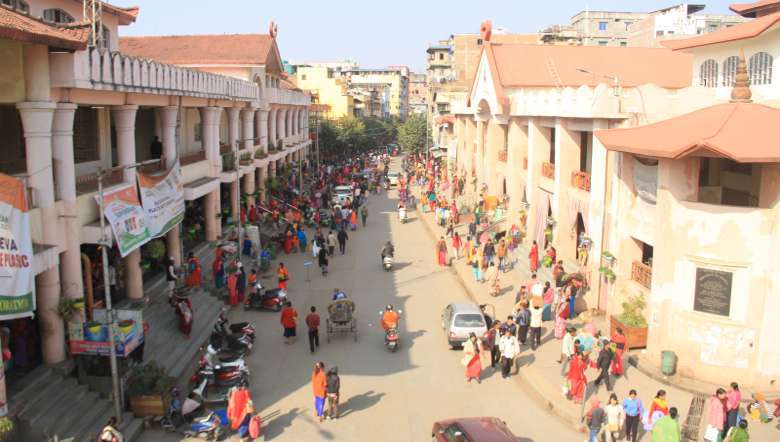 The Pangal Political Forum (PPF) on Friday appealed to the state government to reserve at least 30 per cent of the seats to Muslim women vendors at the temporary market (part of Khwairamband Ima Market) which is currently undergoing repair.
Around 30 years ago, only a limited number of women took business activities in Khwairamband Ima Market, said spokesperson, PPF MI Khan to the media in a press conference held at Manipur Press Club on Friday.
But due to the decreasing socio-economic status of the state, women were compelled to take up available odd jobs to meet their ends, he said. In the present situation, a family cannot be managed only with just a single breadwinner, he added.
Many women markets were set up in Manipur based on community, he said, adding there are three women markets in Khwairamband Ima Market and even a tribal women markets was also set up. However, women from the Muslim community were not given space at the said markets although many of them are dong several business activities, he added.
According to a survey conducted by PPF in the month of February this year, the team identified 1,260 street vendors, he said, adding the present government has started repairing the temporary market and it would become the 4th Khwairamband Ima Market.
The state government should allocate at least 30 per cent seat to Muslim women vendor at this particular market even if they cannot open a separate market exclusively for Muslim women, he asserted.
"In an event, Chief Minister N Biren Singh had already mentioned that the fourth Khwairamband Ima Market would be only for Muslim women. However, there is a rumor that Muslim women will not get seats at the market. The state government should at least earmark 30 per cent seats for Muslim women even if it is not opened exclusively for them," he added.
First Published:
April 16, 2021, 10:12 p.m.