Armed miscreants attack trucks along National Highway-37, transporters threaten stir
The attack on the trucks along the national highway-37 took place under the jurisdiction of Tousem police station.
---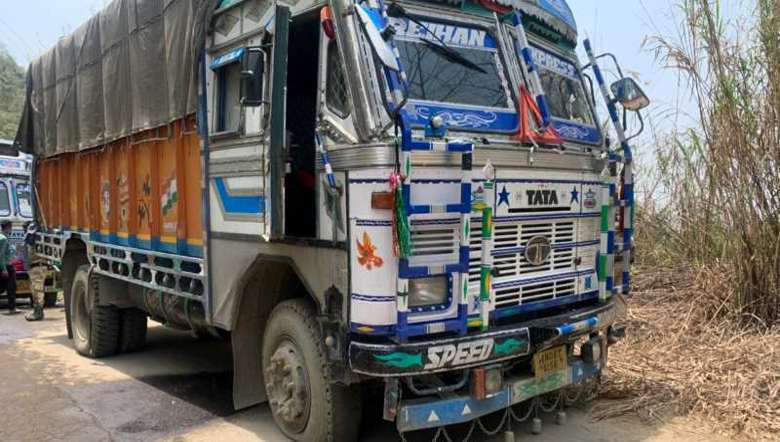 Unknown armed persons suspected to be militants opened fire at a convoy at Kaiphundai along the National Highway-37 (Imphal-Jiribam) road early Friday. However, no one was injured in the attack, sources said.
Police sources said the incident occurred around 9 am under the jurisdiction of Tousem police station, as the trucks loaded with cement were heading towards Imphal from Jiribam.
The armed persons reportedly ordered the drivers of trucks loaded to get down from their trucks and shots were fired inflicting damage to at least four vehicles, the sources said.
The trucks have been retrieved and kept at 37 Assam Rifles camp located at New Kaiphundai, they added.
Soon after the incident, a combined team of 37 Assam Rifles, Jiribam police commando and Tousem police station conducted cordon and search operation in the area. However, no one was arrested in the operation that lasted till 3 pm.
Meanwhile, the All Manipur Road Transport Drivers' and Motor Workers' Union in a statement urged the Manipur government to depute highway protection force for the safety of drivers who are discharging their duties irrespective of road condition, weather and other issues on highway.
Condemning the incident vehemently, the union cautioned the authority that the transporters will resort to cease work strike if necessary steps are not taken for their (transporter) safety, it added.
The union appealed to all concerned not to harass transporters who are discharging their service for the public for minimal amount of wages.
First Published:
April 16, 2021, 9:32 p.m.