Cheiraoba Festival 2021: 'Time for making resolutions to usher in a year of peace in Manipur'
State leaders, including the governor, speaker, chief minister and ministers greeted the people of Manipur on the occasion of Sajibu Cheiraoba.
---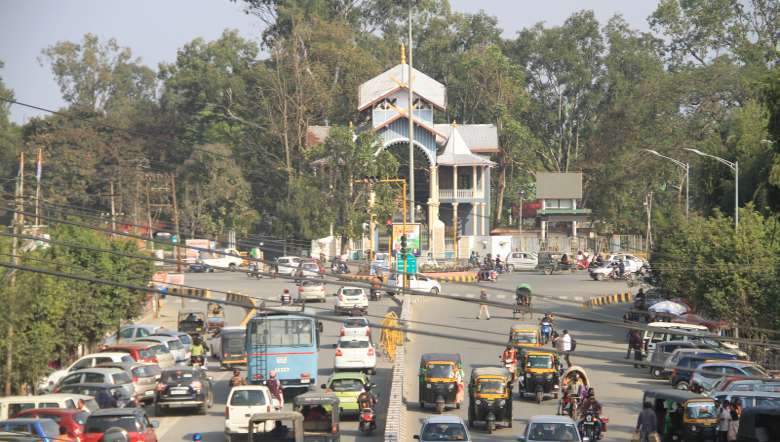 Imphal, Manipur (Photo: IFP)
---
Manipur Governor Najma Heptulla, Assembly Speaker Yumnam Khemchand, Chief Minister N Biren Singh and ministers on Monday extended best wishes to all the people of Manipur on the occasion of Sajibu Cheiraoba - Manipuri New Year's Day.
"New Year is an occasion for the people to rejoice and look forward to the future with hope. It is time for making resolutions to usher in a year of peace and harmony in the state. I urge all to rededicate themselves once again to the promotion of peace and harmony in the state for making a better Manipur," the governor said in a message to the people in the state.
Khemchand said that the festival is celebrated on the onset of Spring as the 1st day of New Year according to the lunar calendar, while the chief minister wished good health, wealth and happiness to all.
In his message, Biren stated that Sajibu Cheiraoba and Cheiraoba mark the beginning of the new year of believers of Sanamahi and Vaishnavism amongst the Meitei community.
"The old year has been a stressful one with COVID pandemic affecting all of us, old and young, men and women, rich and poor. The impact has been different on different people. Times of difficulty are however great teachers. What we have learnt must inspire us to grow into better and stronger men and women, and travel onwards and upwards with resilience and pride," he said.
"Let us travel into the New Year with hope and ambition and resolve to do greater good for ourselves, our beloved ones and our societies," Biren added.  
According to Works Minister Th Biswajit, Sajibu Cheiraoba symbolises the advent of a New Year and is a unique festival celebrated by every household with great enthusiasm in the state. "Today, we are facing a second wave of COVID outbreak. Let us stay strong and fight back to emerge victorious by adhering to the SOP issued by the experts and government," his message stated.
Agriculture Minister O Lukhoi called upon all to "strive towards the goal of bringing peace, prosperity and progress in every household of the state".
Consumer Affairs Minister Th Satyabrata Singh ushered in optimism: "With the arrival of Sajibu Cheiraoba, let us clean and decorate our houses and join in the family feast with a spirit of happiness and optimism. Let us offer traditional cuisines to the deities at the entrance of the gates of our houses to mark this special festival. Let us offer prayers and enjoy the activity of climbing a nearby hill and indulge in entertainment activities by strictly following SOPs guidelines."
First Published:
April 12, 2021, 11:27 p.m.