'Loiba Naidraba Kabaw Valley' released
The book is written by Th Suresh.
---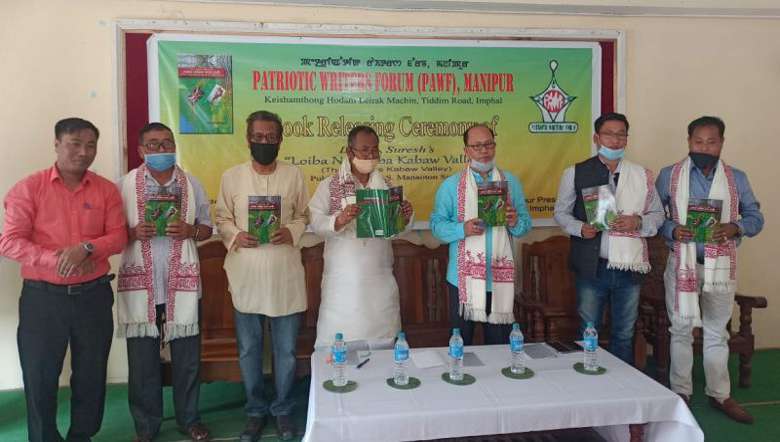 (PHOTO: IFP)
---
A book titled 'Loiba Naidraba Kabaw Valley (The Endless Kabaw Valley)' written by Th Suresh was released at Manipur Press Club at a function organised by Patriotic Writers Forum (PWF), Manipur on Saturday.
The event was attended by MLA L Jayantakumar Singh, president PWF Manipur, Naoroibam Khamba Luwang; educationist and cultural activist S Manaoton Singh and proprietor Heingang Micro Finance, Konjengbam Dilip Singh as chief guest, president and guests of honour, respectively. 
First Published:
April 10, 2021, 11:58 p.m.