Manipur: Classes 6-8 in all schools to remain closed in view of second wave COVID-19
Physical classes for classes 9-12 will continue by strictly observing the approved SoPs.
---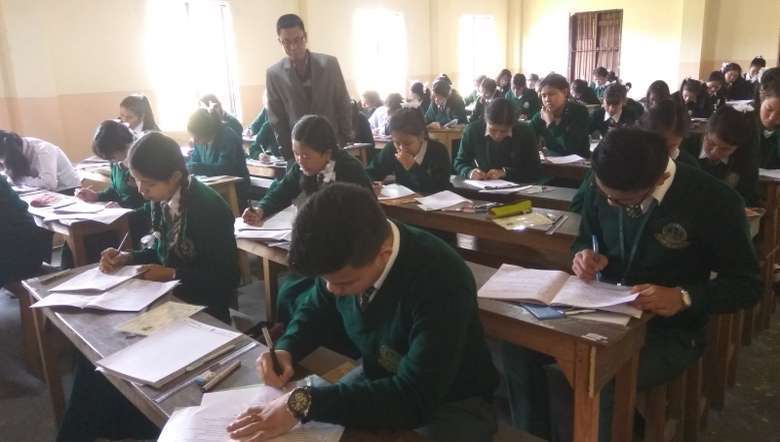 (File Photo: IFP)
---
In view of COVID-19 second wave and to avoid any kind of adverse consequences likely to occur in the near future, more particularly the students of Class VI to VIII, the government on Friday ordered immediate closure of the recently reopened schools for classes VI to VIII.
"It is hereby instructed to all concerned stakeholders of government and private institutions/ schools that the recently reopened schools for Classes VI to VIII shall remain closed with immediate effect and until further orders in public interest," said an order issued by the directorate of education (S).
However, the physical classes for Class-IX to XII shall continue by strictly observing the approved SoP/ Guidelines framed by the state government, it said.
The order also said that the classes for students of Class-V and below will be conducted through online mode only as notified earlier.
After more than a month of reopening schools for Class-IX and above, the Manipur government had earlier decided to reopen schools for classes VI to VIII from March 8.
The state government's decision to reopen the schools for lower classes came after further improvement in the COVID-19 situation in the state.
The state government had already allowed reopening of schools for class-IX and above from January 27 after all educational institutions were closed down in view of the COVID-19 pandemic for 10 months.
An order of the government issued on March 12, 2020 had ordered closing down all the schools, colleges and other educational institutions indefinitely.
A new order of the state education commissioner issued on March 3, this year informed that the state government approved reopening of schools for class-V and VIII from March 8 by strictly observing the COVID-19 SOP and guidelines as done in the case of Class-IX and above.
The order asked schools authorities to come up with their system of evaluation for students starting from class VI to XI for promotion to the next higher classes.
The order stated that for students of class V and below, evaluation should be made through home assignments, subject to the provisions of section 16 of the RTE Act 2009 as amended from time to time.
Meanwhile, the number of COVID-19 active cases in Manipur rose to 91 on Friday as 12 more persons, including two air passengers, tested positive for the viral infection in a span of 24 hours, the state health department said.
The new positive cases included seven from Imphal West, three from Bishnupur, and one each from Imphal East, and Senapati, a release issued by the COVID-19 Common Control Room stated.
With the new positive cases, the state's COVID-19 caseload also surged to 29,475, including 29,009 recovered cases and 375 deaths, according to the release.
The release further asked air passengers who travelled to the state on April 8, by Indigo Flight 6E-2615 seated in rows 1-13 to inform the Common COVID Control Room at 18003453818 or District Surveillance Officers (DSOs) immediately.
ALSO READ
First Published:
April 9, 2021, 7:49 p.m.