AIM Khabam, Muvanlai Athletic register thumping wins in 14th Manipur State League
AIM Khabam posted 2-1 goals win against YPHU Lallambung Makhong.
---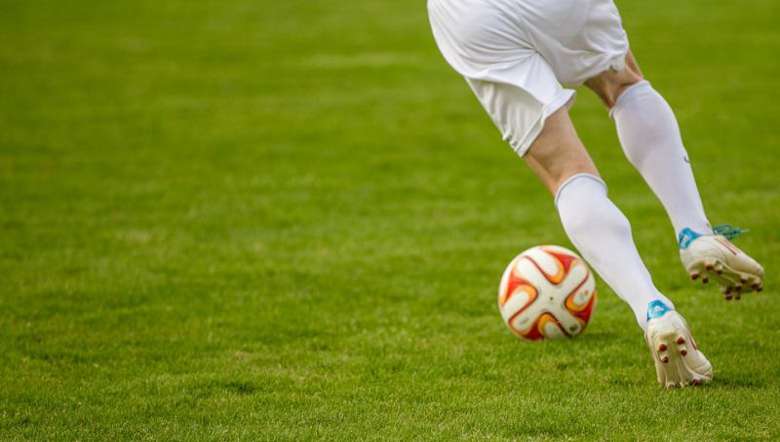 Representational Image (PHOTO: Pixabay)
---
AIM Khabam posted 2-1 goals win against YPHU Lallambung Makhong in the 14th Manipur State League 2021, played at Artificial Turf Lamlong Thongkhong, Imphal East.
YPHU Lallambung drew the first blood with Suraj Singh netting home the opening goal in 10 minute for the lead. However AIM Khabam proved their worth with Seiminthang, moving swiftly, fetched the equaliser in the 19 minute to level 1-1 goals.
Making it known that playing second fiddle is not their cup of tea, AIM Khabam increased the pressure and soon consolidated the lead with S Bikash Singh striking the all important goal in 23 minute to hog the limelight till the end. YPHU player Johnson and AIM player Jacky got yellow card booking from referee Yulung Lungshu for rough play.
In the other match, Muvanlai Athletic blanked NACO Nambul Mapal by 2-0 goals. Goaless in the first half, Muvanlai Athletic taunted its opponent with short passes to gain excess to rival territory and David Khamchin made the difference when he shot home the opening goal in 76 minute and later Kaiminlen Haokip increased the lead with the second goal in 79 minute for the victory on Monday.
NACO player Suman Lepcha received a yellow card from referee T Premjit for dangerous play
First Published:
April 5, 2021, 11:12 p.m.